This is predefined by the color filter in File Explorer, but can easily be deactivated and activated at any time!
1.) Use file color filter, yes or no!
You  can deactivate or activate this via the menu item:
Tools  ►  Colors & Columns  ► Use color filter
.
You can define color filter settings yourself via the menu item:
Tools  ► ... more options , then the Color tab .

See also: ► How do I change the background color of the active Explorer window ? 



(Image-1) Color Filter for Windows-Files and Folders in Q-Dir!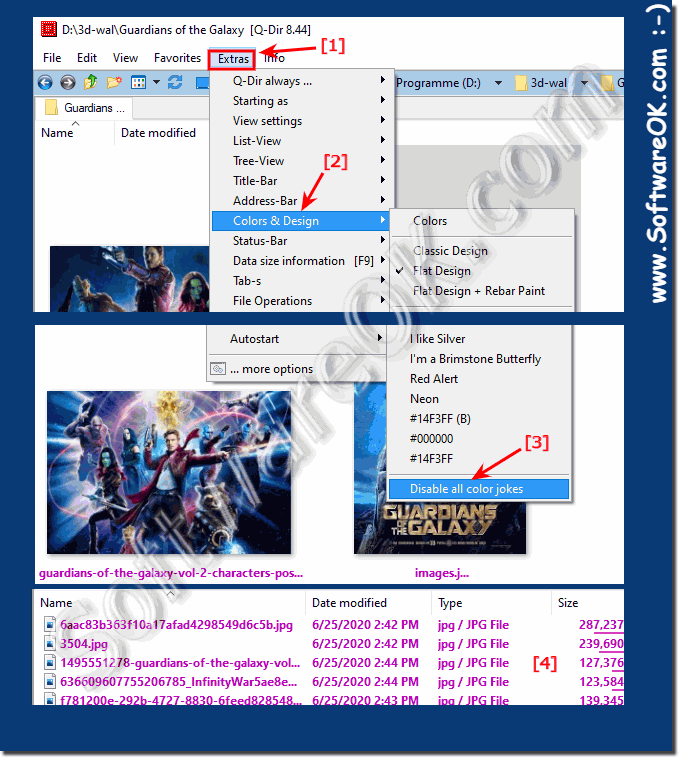 Info:
As you can see from the screenshot taken under Windows 10, you can quickly turn off the file color filter. It is really sometimes very useful to use this improved colored file highlighting function, but the file color solution remains left to everyone, whether on the new MS Windows 10 Home and Pro OS, or on one of the older MS operating systems, it has been tested and successfully
verified
on all .

2.) Why use the colors in File Explorer  on Windows 11, 10, ... etc.?

Microsoft Windows Explorer users are sometimes overwhelmed with the color, but you can simply deactivate it at any time, because there are also icons with which you can also differentiate the files, so it is an optional option to highlight the files!

It is a function that I installed in Quad Explorer in 2008, almost as complex as:





3.) Disable List View Tool Tips!
Main Menu  ► Extras ► System ► Tooltips


(... see Image-2 Point 1 to 3)



(Image-2) Disable Tool-Tips in The Explorer View!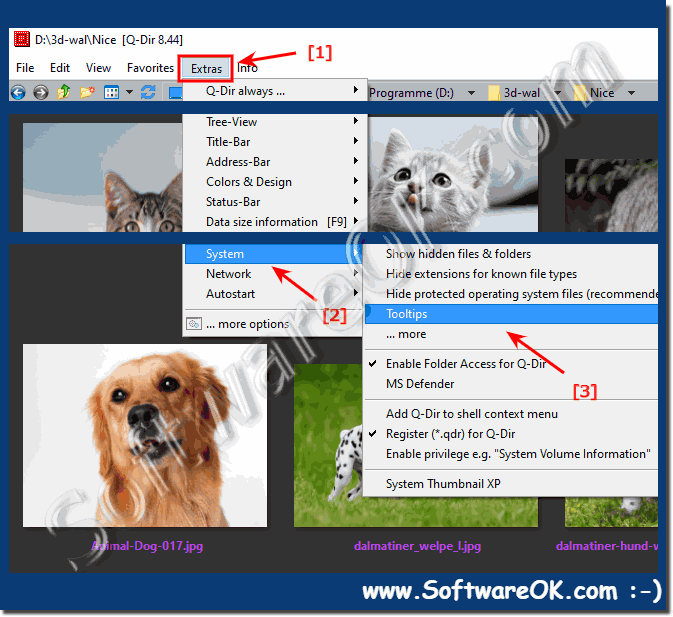 FAQ 2: Updated on: 13 July 2021 05:39