Does this mean you cannot uninstall the program from Windows?


No :-)

You can uninstall the program (Q-Dir) everytime.

It's a joke: this program makes addictive.

And Q-Dir is Freeware, of course no mater whether it is Windows 10 or Windows 8.1 or other.


Please use ... always the newest Version of the file explorer Q-Dir! ▼   



(Image-1) The Quad-Directory Explorer for Windows!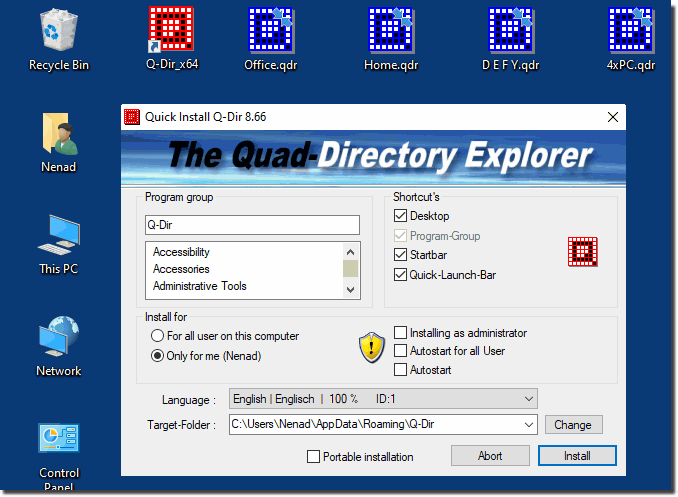 FAQ 57: Updated on: March 10th 2017 17:35