It is easy to insert / execute texts and commands as administrator and standard user as shortcut on Windows 11, 10, ... and MS Server OS!


Content:
 


1.) Quickly execute commands in admin mode as administrator!
Many users who use QTP need the full administrative mode under Windows so that they can use it completely and without restrictions!

For this reason, a quick switch to QTP is possible directly from the main menu!
 



(Image-1) Quickly execute / start in administrator mode!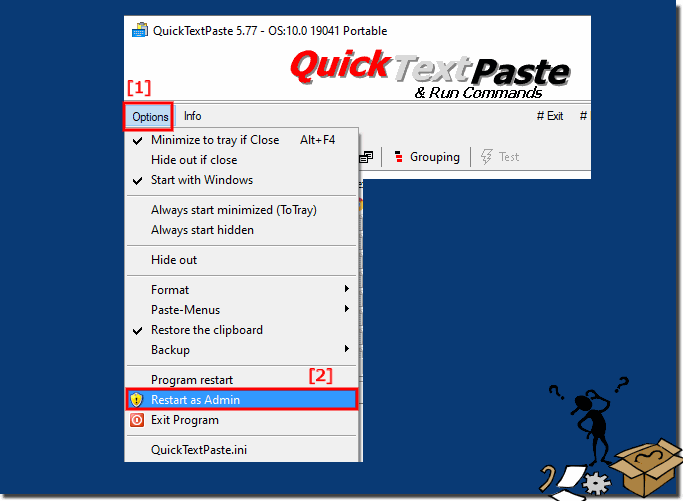 2.) New from 5.77 from jumping from the administrator user to the standard user!
Back in non-administrative mode also via the main menu! So you can start the program at any time from the administrative mode with admin rights to the lower non-admin mode with less rights, i.e. as a standard user. 




(Image-2) Insert texts and execute commands as administrator and standard user!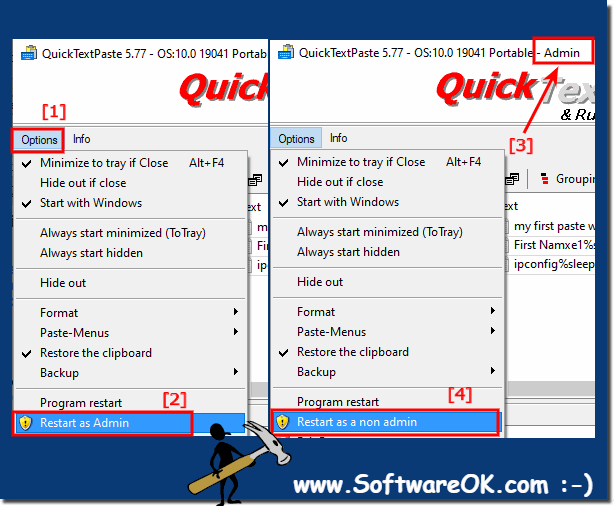 3.) What should I watch out for when working as an administrator?
You should always do as little as possible as an administrator on Windows, there are no programming problems, you should always check whether your favorite Internet browser, Chrome, EDGE, Firefox, Opera, IE11, is running in admin mode, which is rare the case !

►► Check if an app is running as an administrator! 




(Image-3) Is a Program or APP in administrator mode or standard user!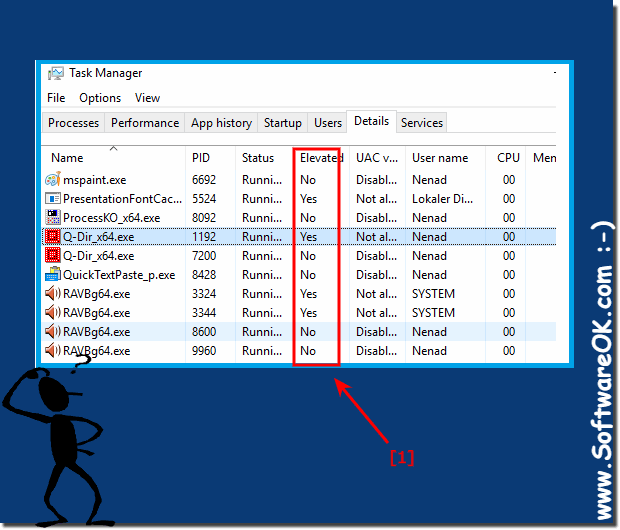 FAQ 42: Updated on: 13 July 2021 09:39