From Windows 2000 / XP and in the new Microsoft Windows 11, 10, 8.1, ... programs can be started in MS Windows compatibility mode.



Simply click on the program with the right mouse button, then on "Properties" (Image-1) , then a dialog opens. Here just go to the "Compatibility" tab and select the options (Image-2) .

It should only be activated if this program causes problems. In this case, you can use the compatibility mode that corresponds to the previous version of Windows under which the program worked without any problems.

Warning: If the program works and you use the compatibility mode, problems can also arise because the programs themselves sometimes carry out a system query. That, in turn, can cause problems because the program behaves accordingly.

Imagine that you are on the motorway and someone suggests that it is a pedestrian path, that can of course go wrong.





(Image-1) XP Compatibility mode under Windows 10!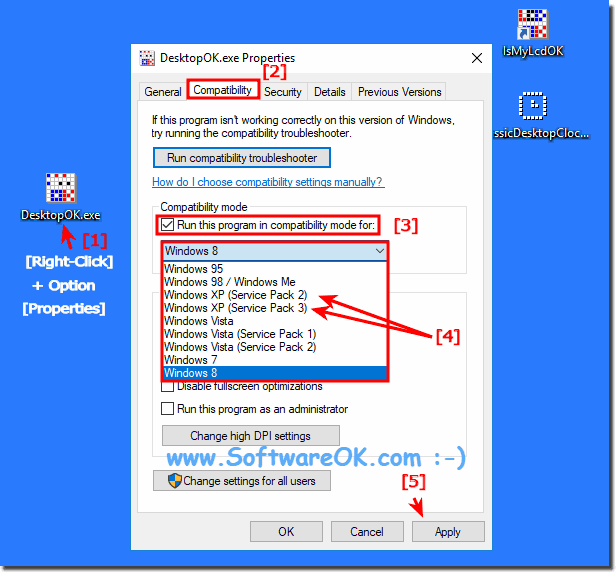 Compatibility mode (FIG-2)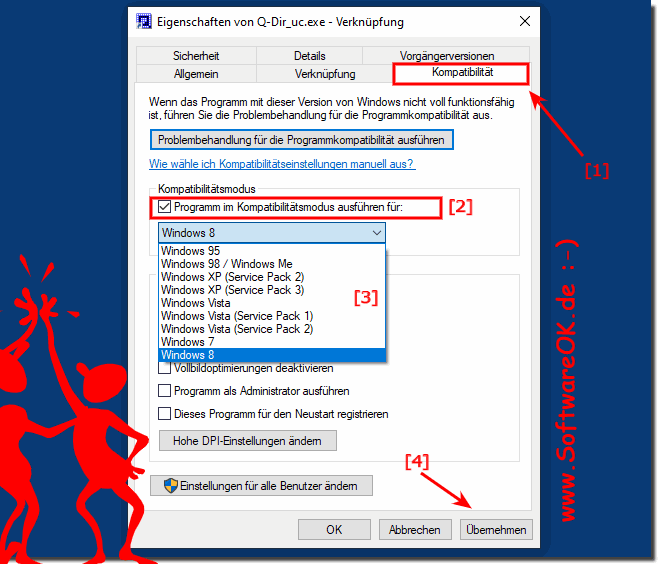 FAQ 53: Updated on: 4 September 2023 10:14