You have to define the display of the desktop icons disabled. Or that was preinstalled with Vista operating system as default.




But that's no problem, just on the Vista desktop with the right mouse button, then on the menu box "View" to "Show Desktop Icons" button
and already you can see everything, and maybe also the many links that created previously on the desktop.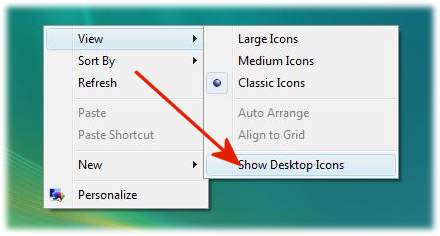 FAQ 6: Updated on: 29 September 2018 09:43