In order for the network drive to be permanently integrated under Windows 11, 10, ... and MS Server OS , this option must be activated when connecting the network drive!



At the beginning it is not noticeable because the sleep mode is activated and, above all, the new Windows 11 and 10 is not actually shut down in this case, but goes to sleep. Only when you restart Windows properly do you notice that the network drive no longer appears in Explorer. But that's really not a big problem in this case.

1. Simply map the network drive! and connect again! 

2. And activate the restore connection when logging in

(... see Image-1 Point 1 to 3) 



(Image-1) The network drive is not there when Windows is restarted!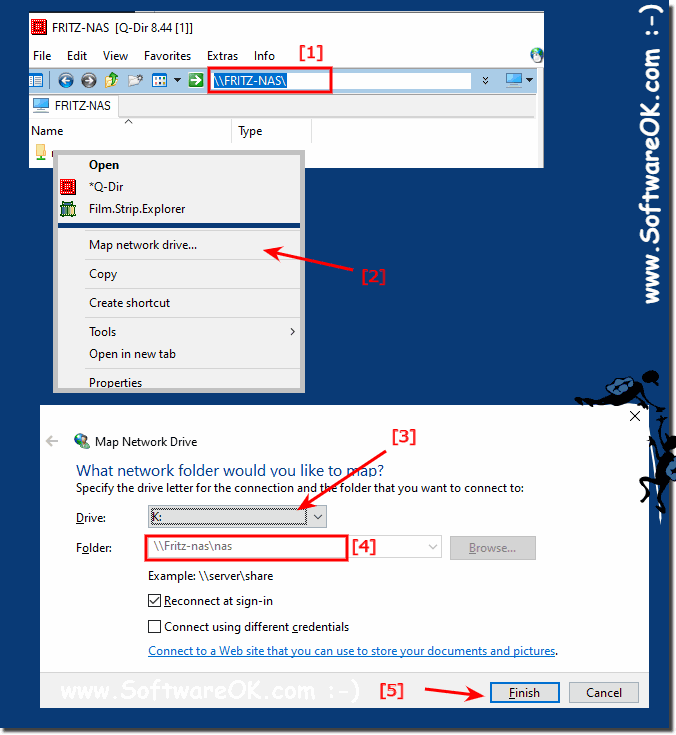 Tip: You can use any free drive name for the network drive as long as it is not used. 





FAQ 99: Updated on: 4 September 2023 10:21