An often asked question about the difference between a text editing and a text editor, here is the answer!



A text editor is a simple computer program that only edits text. Such programs / APPs are sometimes called a notepad, although this is the wrong term. 

Many users of text editors are influenced by Microsoft's Notepad  and use the word text editor, these are mostly provided free of charge with most operating systems Linux, Apple's Mac and Microsoft's Windows and can also be used to edit texts .


Thus a text editor is also a text editing program and the difference has been clarified!  
Info:

Only the extent of the text editing options and the possibilities is quite different here.
As a rule,  simple 
text editing programs
are used as 
text editors
, 
 although
the free MS WordPad is
already quite extensive with the text editing options, for this reason probably  based on the
pad
on the popular iPad, or vice versa.
Here is the MS NotePad versus MS WordPad!
(Image-1) MS Notepad on the left and MS WordPad on the right!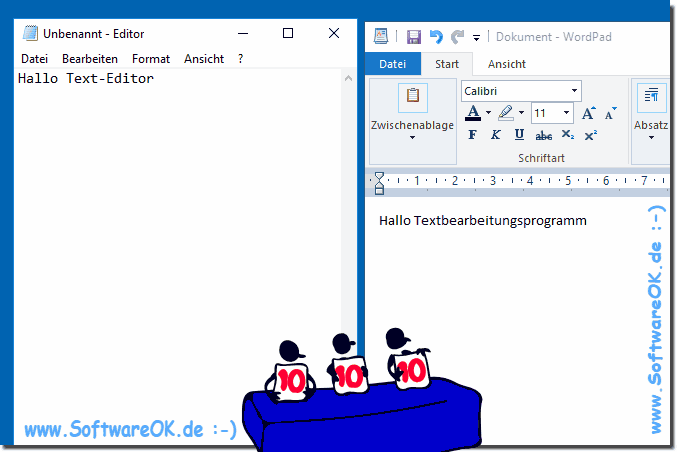 FAQ 57: Updated on: 28 August 2023 07:08