The solution is simple to a simple Ping with TraceRouteOK under all Windows 11, 10, ... etc. Operating Systems!


If you want that the TraceRouteOK do a simple Ping, please hold down the [Ctrl] Key and press [Enter]
(... see Image-1) 


[Enter] = Trace Route 

[Enter]+[Ctrl] = Ping



(Image-1) Simple Windows-Ping with TraceRouteOK!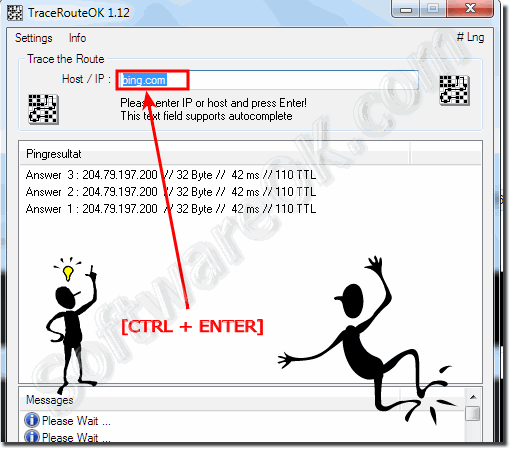 FAQ 3: Updated on: 30 August 2023 15:59