The Windows 10 XPS document Viewer is a Tool to view the XML Paper Specification ( .xps, file format). It has similarities with the PDF file format. The solution is simple to remove
XPS Viewer

and / or

Printer

from Windows 10 OS?

Please open the Windows 10 Features, via Windows Logo + X Keyboard  Shortcut and select

Programs and Features

 
click the text

Turn Windows features on or off

and enable XPS Service (Printer) or / and the XPS Viewer.

(... see Image-1 Arrow-1 to 5)

See also: . How to disable Windows Shadows in Windows 10? || Change Windows 10 Screen Saver, how to enable or disable?



(Image-1) Uninstall XPS Viewer and Printer in Windows 10!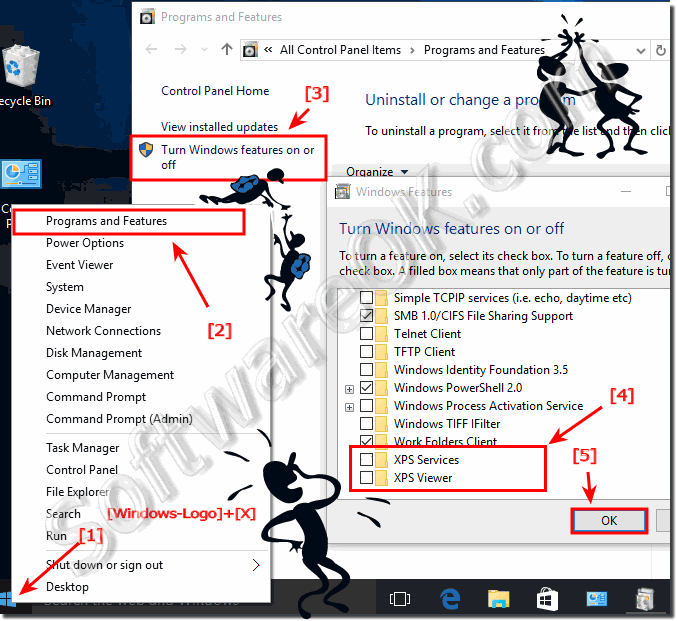 An

XPS document

is any file that is saved in the XML Paper Specification, or .xps, file format. You can create XPS documents (.xps files) by using any program that you can print from in

Windows

; however, you can only view XPS documents by using an XPS Viewer, such as the one included in the version of

Windows-10

.

FAQ 126: Updated on: October 30th 2015 20:06