The simple solution if Windows 11 goes into stand-by mode too early or the screen goes black too quickly!


If no other software is running that prevents hibernation, you don't have to resort to energy optimization tools, just adjust the energy options under MS Windows 11 OS!




1.) Change the hibernation settings in Windows 11!
1. Open the Windows 11 settings  Windows + I  key 

2. Enter the text "power" or "energy"

3. Change the timer when you want Windows to go into hibernation 11


PS :
If you have the feeling that Windows 11 goes to sleep too late or not at all, then simply reduce the sleep timer, a pleasant sleep timer time is around 20 to 30 minutes!



(Image-1) Windows 11 quickly switch off and monitor turns off!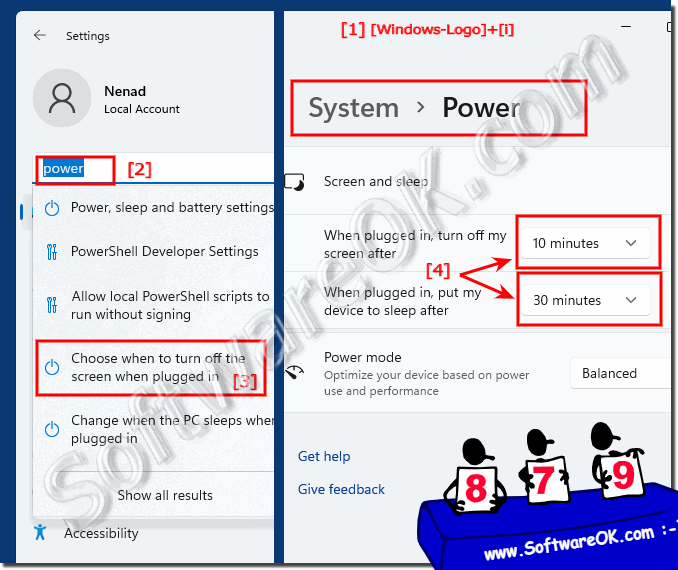 2.) What can I do if it still doesn't work?
FAQ 69: Updated on: 3 May 2022 17:47