The solution is simple to see if on Windows 10 is the Creators,  Redstone, ... Update or it is installed!
Just use the key combination
 [Windows Logo + R]
 in Windows-10 to start the Run dialog and then run the command  
winver 
 ! So easy!    (
... see Image-1 Point 1 to 3
)
Content / Solution / Tips:
1.) Redstone on Windows 10 Find and detect if is Windows 11! 
The Windows 11 21H2 info is:
version Cobalt-X64 (Build 22000.100)
The Windows 10 21H1 info is:
version 21H1 (build 19043)

The Windows 10 20H2 info is:
version 20H2 (build 19042)

The Windows 10 2004 / 20H1 info is:
version 2004 (build 19041)

 The Windows 10 Creators Update info is:
version 1703 (build 15063)

The Windows 10 Spring Creators Update (Redstone 4) info is:
version 1803 (build 17133) 

The Windows 10 Redstone 5 (Sep/2018) info is:
version 1809 (build 18XXX) 

How to see the Version and Build in Windows 10 please read this:
► Where can I find the Windows 10 version and build number? 


How to Update the Latest Version of Windows 10 using Windows 10 Update Assistant


Please read this: Where are the Auto Update settings in Windows 10 !

Or download:  ... the Windows 10 Creators Update!
If you want to install the update now, go to the Microsoft software download website!



(Image-1) Windows 10 Redstone 4!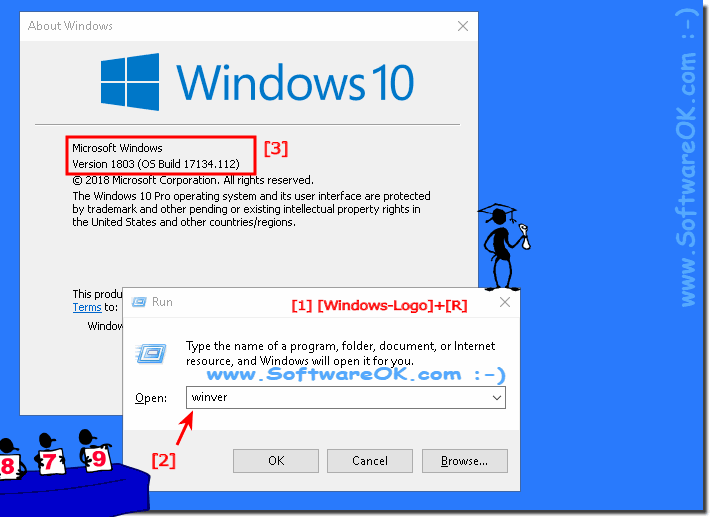 For all Windows 10 editions, the Modern Lifecycle releases new versions and feature updates twice a year via the Semi-Annual Channel. They each receive support for 18 months, with the Enterprise and Education editions also receiving six additional months of support. Claiming support requires that all previous security updates have been installed. The LTSB editions will receive five years of regular support and another five years of extended support as part of the Fixed Lifecycle. 


See also:
► Windows 10 Home or Pro version? ► find auto startup folder

 

►

 find Experience Index in Windows-10 
► Correct upgrade to Windows 10  

For the optimal experience, Microsoft (c) recommend you wait until Windows 10 is automatically offered to you on your device!



Update-Info:


Microsoft is continuously releasing system updates that fix bugs and add new functionality. In addition, regular cumulative packages will appear, updating the Windows platform with all the individual updates released after releases, and adding functionality from the insider builds.

 



2.) Upgrade to the latest version of Windows 10! 
See also: 
For the best support and function, Microsoft recommends that you wait until Windows 10 automatically offers you Creators Update on your device. This also applies to all other updates of Windows 10! 
3.) What should I note before Redstone 4, 5, 6 under Windows 10! 
Older computers can cause problems!  
Better safe than sorry! 
If possible, manually create a recovery point before a large half-year Win10 update before starting the Big Auto Update. A recovery point is automatically created by Windows 10 Update before you make any installations. However, if you want an extra layer of protection, you can create it safely and fairly easily on Microsoft's Windows 10, it's not a big hassle.......
4.) ... When can I update my Windows 11 to Windows 11!


To verify that your current Windows 10 PC is eligible for the free upgrade to Windows 11, visit  Windows.com to  download the  PC Health Checker app . Dell, HP, Lenovo, Samsung, Surface, ... and many others have worked to ensure that most of the PCs you can buy today are Windows 11 ready. Windows 11 tuned so that it is not only optimized for speed and efficiency, but also takes advantage of enhanced experiences with touch, pen and voice.







FAQ 187: Updated on: 1 May 2022 07:26