The solution is simple to enable the Quick Launch for the Windows 10 Task-Bar!


You can activate the Windows 10 Quick Launch bar, so that it is visible in the taskbar.

The directory (full path) of the Quick Launch bar as well as in the previous versions:


%USERPROFILE%\AppData\Roaming\Microsoft\Internet Explorer\Quick Launch



However, the procedure is the same as in earlier versions of Windows!

See: ... Quick Launch for Windows 7!

If you've done everything right, then looks the Quick Launch toolbar on the Windows 10 desktop task-bar like this:



(Image-1) Quick Launch for the Windows 10 Taskbar!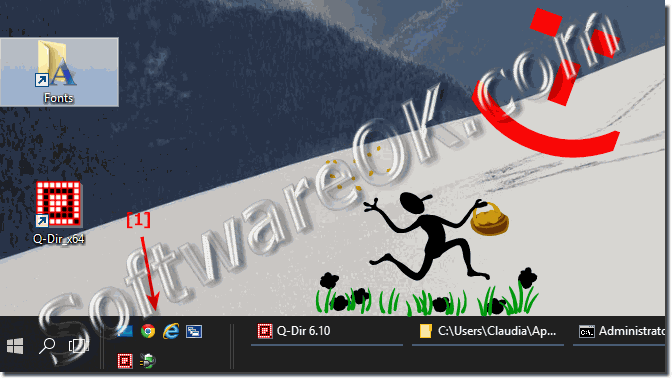 FAQ 58: Updated on: June 16th 2015 22:07