You can simply install Windows 11 from a DVD drive / USB stick, the procedure is the same as with old MS Desktop and Sever OS!
1.) Create a USB stick / installation DVD with the Windows 7 USB DVD Tool! 
1. Download the Windows 7 USB DVD Tool!

2. Install the USB DVD Tool!

3. Use a USB stick of at least 8GB or an empty DVD 

4. Start the USB DVD Tool

5. Select the Windows 11 ISO file and press the Next button

6. Then simply select the USB drive (USB device), optional it can also be a DVD  

7. And only with -Begin copying- start the creation of the DVD or USB stick

(... see Image-1 Point 1 to 6)

After 10 minutes you will have a bootable installation USB stick for Windows 11, or a bootable installation DVD!   




(Image-1) Create a USB installation stick for Windows 11!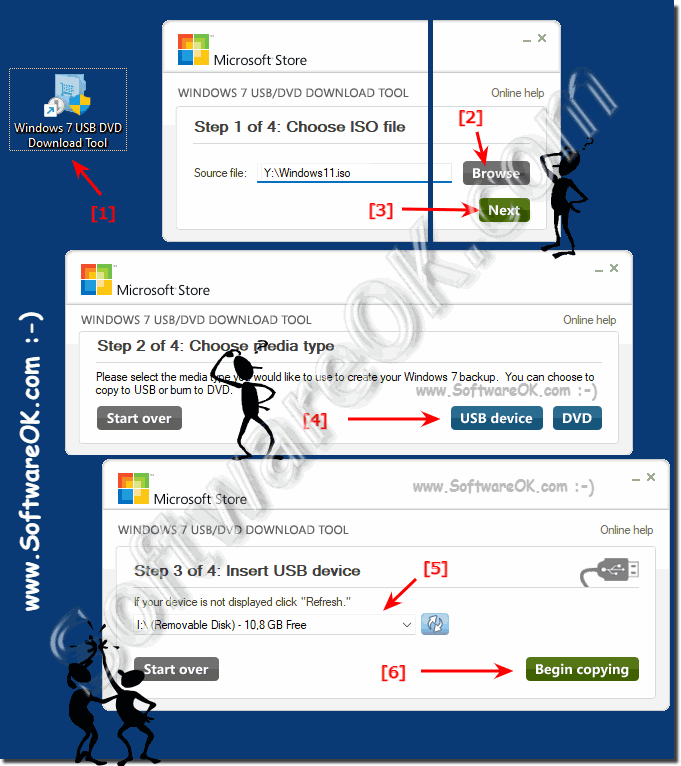 2.) Copy a USB stick from the file with DiskPart

For this you also need an ISO, which you then simply copy to the USB drive after preparing the USB, the ISO file can simply be mounted as a virtual drive under Windows 11 and then simply copy the contents to the USB drive!       

The instructions for: ►  Create a bootable USB stick with Windows!

1. After you have done the steps

2. Select everything with Ctrl + A, copy everything  with Ctrl + C

3. Open the created USB drive and copy the installation files with Ctrl + V



(Image-2) Copy Windows 11 installation data to the USB stick!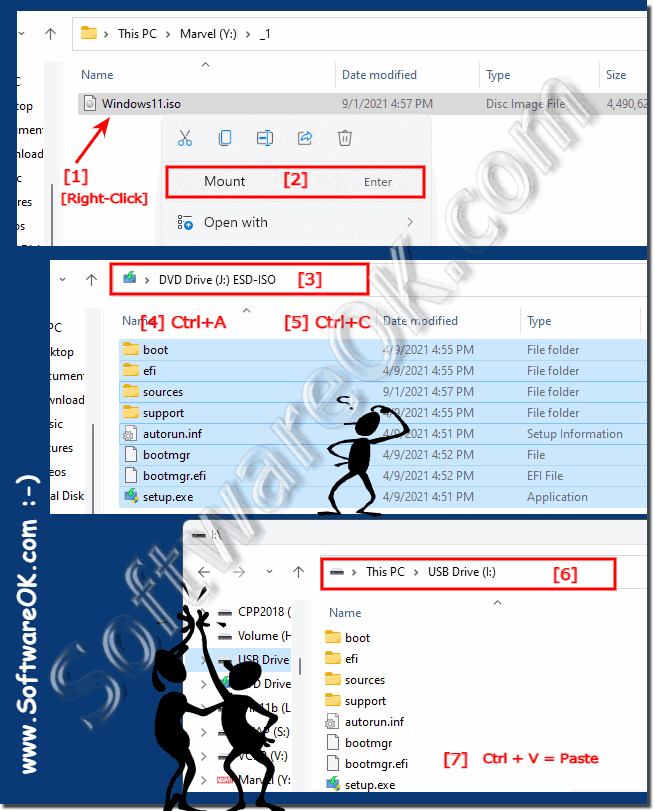 3.) Create a USB stick with the Media Creation Tool!
In the Windows 10 tip, this is only possible from> October 2021! 

►►►  Windows 11, 10, 8.1, ... Download DVD, ISO legally for free without a key? 





(Image-3) Create USB Stick via Windows 11 Media Creation Tool!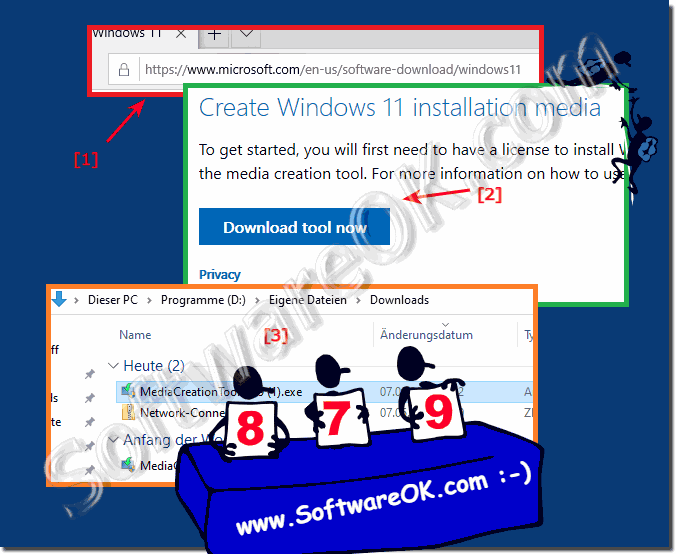 4.) Installing Windows 11 from the USB drive!

As soon as the USB drive / DVD drive with the installation files is finished and plugged into the PC, you have to set the boot sequence in the BIOS so that the computer starts the operating system from another location, USB or DVD and not from the hard drive. 

To do this, you need to access the PC boot menu at startup. While your computer is booting, press the appropriate key to open the BIOS or UEFI The key you have to press depends on your computer, but usually it's F11 or F12, sometimes it's the ESC or Delete key!

Read about this in the manual of your laptop, notebook or PC!

Then it's like: ► A clean reinstallation of Windows 11! 




(Image-4) Windows 11 installation or computer repair options!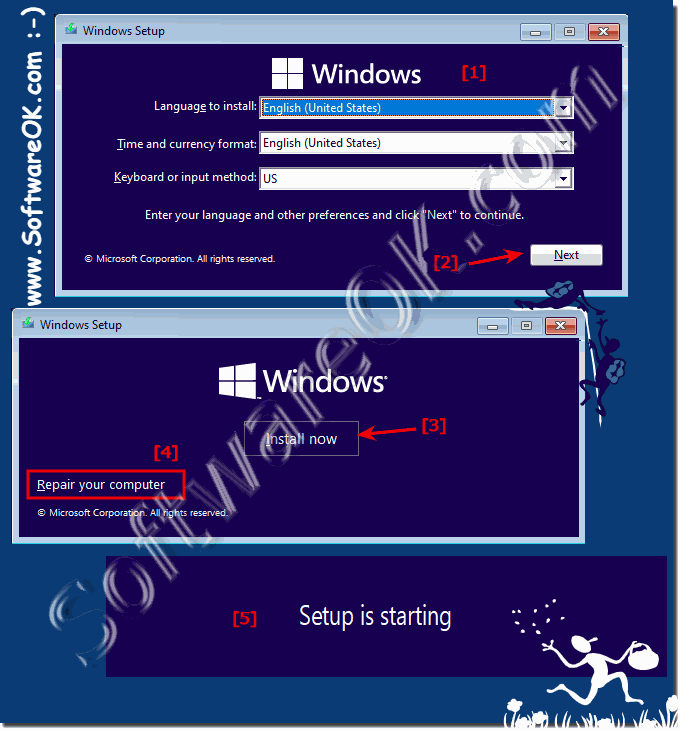 FAQ 141: Updated on: 26 August 2023 08:19