Windows 11 has an effective Trojan, virus, ... etc. protection and it is easy to run a full malware scan to be on the safe side!

Poor performance, application crashes, and computer freezes can sometimes be signs that a virus or other type of malware is causing damage. However, this is not always the case as there are many other causes of problems that can slow down your PC. But a complete check for malware is not wrong!


1.) Complete check for malware under Windows 11!
1. Start the Windows 11 settings ( Windows + i ) 

2. Use the term: "Virus"

3. Scroll on the right side to "Scan options"

4. And switch to "Full scan "

5. With " Scan now " start the full check for malware

(... see Image-1 Point 1 to 6) 




(Image-1) Complete check for malware on Windows 11!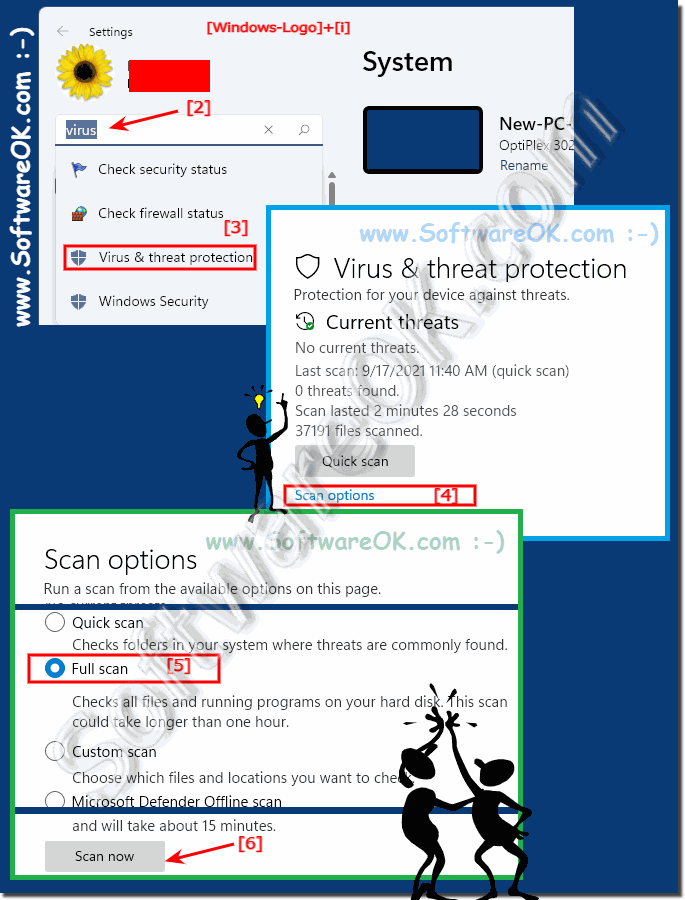 2.) Check a specific folder or file check for viruses or malware!
Especially after downloading data from the Internet, it is not wrong to have individual files or entire folders checked for viruses, Trojans, ... and other malware under Windows 11, why not if it is so easy to do!

1. Select the folder or files to be checked 

2. Right-click on the selected data on "Show more options"

3. Now only on "Scanwith Microsoft Defender ..."

4. If the text "Not current Threats appears", then everything is fine!

(... see Image-1 Point 1  to 4) 



(Image-2) Check certain data for malware on Windows 11!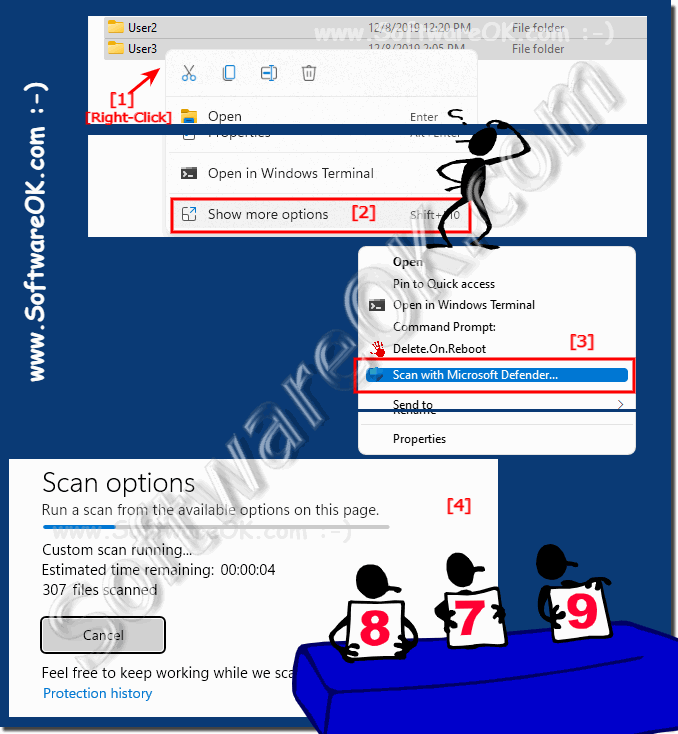 3.) How often should I do a malware check under Windows 11?
By default, Windows 11 always scans your PC for malware using the built-in Windows security application also known as Windows Defender. However, you can always run manual scans if you think the PC is acting weird!
A "quick scan" is usually sufficient to scan your system for malware. Windows Security will run a scan and show you the results. If malware is found, you will be offered to automatically remove it from your PC.



If you want a second opinion and you are concerned that you might have malware that the antivirus won't find, you can also run a scan with another security application.
FAQ 153: Updated on: 12 September 2023 05:23