The solution is simple to
disable or customize the hibernate

in Windows 7, 8.1, 10.1 and also for MS Win 10!





1.) Enable, disable, customize, the sleep via cmd.exe command powercfg on Windows!

Please start the Windows-7 cmd.exe in admin mode!

* Enable Hibernate in Windows 7, ... 10
In the command prompt type:

powercfg -h on



* Disable Hibernate in Windows 7, ... 10
In the command prompt type:

powercfg -h off






(Image-1) Disable hibernate in windows 7 via admin cmd.exe!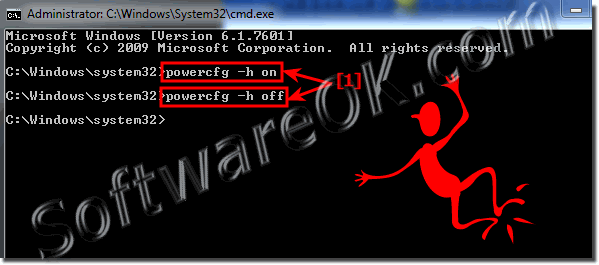 2.) Turn off/on Hibernate or Sleep in Windows 7 via Power Options!
Press the key combination [Win-Logo]+[R] to start the windows-7 Run dialog, then just type the command:
control.exe /name Microsoft.PowerOptions and press enter, to open the Power Options directly.

or enter in the in the ms-explorer address-bar Control Panel\All Control Panel Items\Power Options!

in Power Options click "change plan settings" (... see Image-1 Arrow-1)

and "change advanced power settings" scroll down to point "Hibernate after" and set to Never! 
(... see Image-2 Arrow 1 and 2) 



(Image-1) Disable hibernate and sleep in windows 7!


Userful info by (c) Microsoft!

Your user rights, restrictions imposed by your system administrator or your Windows-7 computer's hardware configuration, might limit which settings you can change. If your computer is part of a network at an organization—such as a school or business—your organization's system administrator might have disabled or even removed certain settings by using Group Policy. If you think that Group Policy is preventing you from changing a setting that you need to change, contact your system Windows-7 administrator.

To change power settings on a computer that you're connected to by using Remote Desktop Connection, you must be logged on as an Windows-7 administrator on the remote computer.



(Image-1) Never hibernate in windows 7!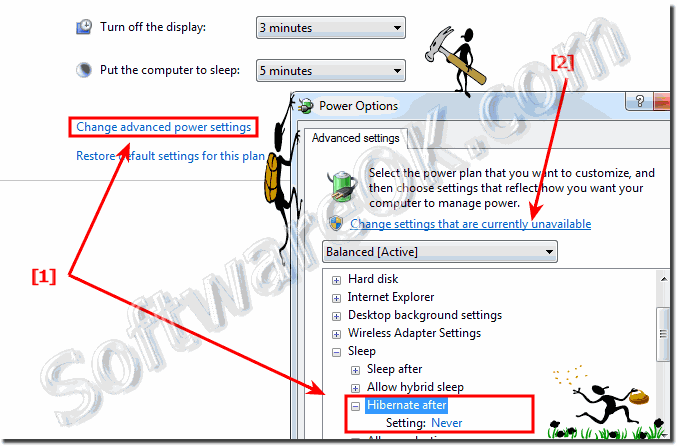 3.) Disable sleep in windows 7 temporarily!
The energy options is very set on ENERGY EFFICIENCY in Windows 7, it may happen that the windows-7 go faster to sleep mode, than it is necessary!

Even if the programs in Windows-7 are working and have not completed their job. This problem can be solved with the powerfully freeware Don't Sleep, without disable or change the energy saving features.

If you don't have the freeware Don't Sleep, please download it: ... download DontSleep



(Image-1) Don't Sleep for windows 7!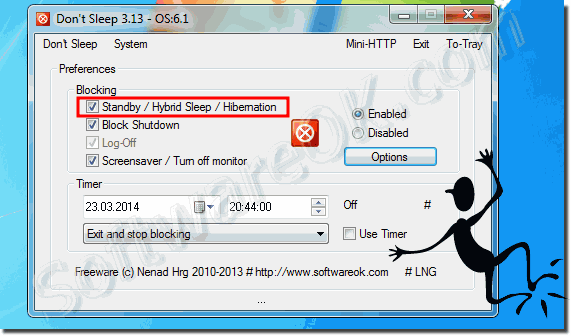 FAQ 94: Updated on: 2 June 2022 19:14