Sometimes you just want to see what programs are accessing the internet, luckily you can do that from the classic command prompt with netstat!
1.) Display connections of the programs via the command prompt!
1. Start the ► command prompt in administrative mode  Ctrl + Shift + Enter

2. Use the command netstat -abf ( other ► netstat parameter / arguments list ) 

3. To exit, simply use the shortcut Ctrl + C

(... see Image-1 Point 1 and 3) 




(Image-1) What programs access to the Internet command prompt!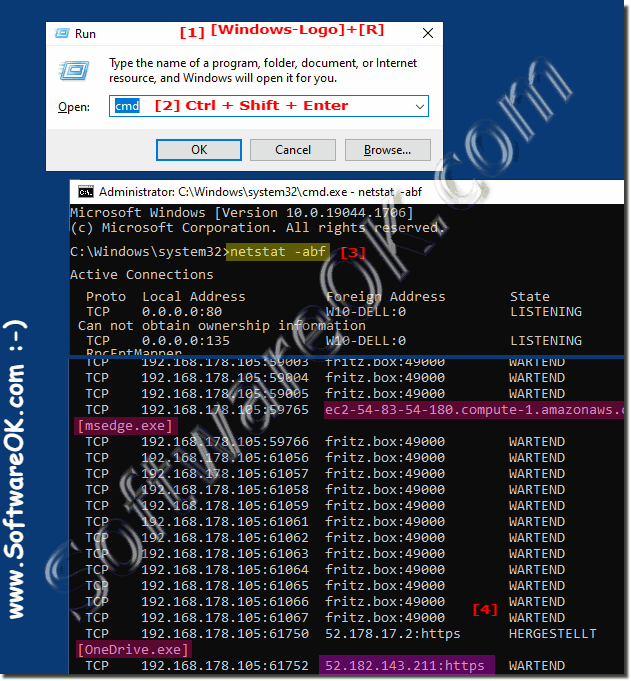 2.) Redirecting the program connections to a file!
1. Start the command prompt or PowerShell in administrative mode

2. Command netstat -abf > D:\Activity.txt

3. To end the connection log output to the file, also use the Ctrl + C key

(... see Image-2 Point 1 to 4) 

All connection logs are saved in  D:\Aktivity.txt. You can save it anywhere you want to be able to evaluate the connection log at any time, via the ► Redirect command prompt feature!




(Image-2) Access to the Internet protocol in a file!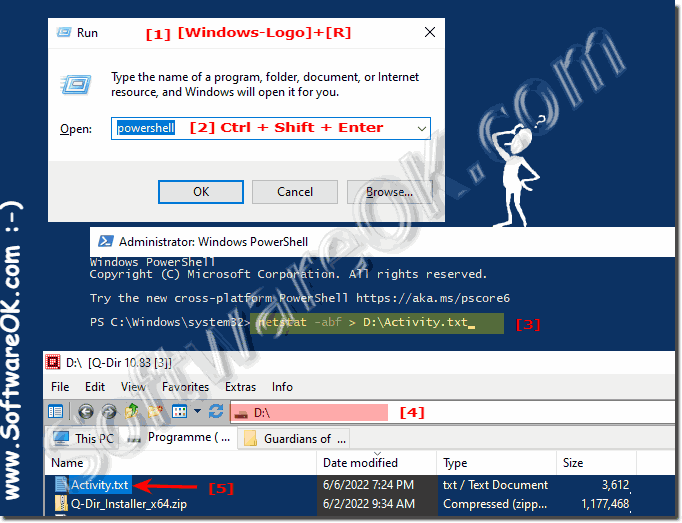 FAQ 131: Updated on: 26 August 2023 10:58