It's easy to find or

start PowerShell in Windows 11 and 10

or MS Server 2019, 2016, ...!
Many Appels Mac beginners are looking for the powerful Windows Power Shell to do some tasks under Windows with scripts, or to optimize and customize the system. PowerShell is often used by Windows administrators. But even as a beginner, you can experiment a bit and educate yourself! Why not. Tips: 
... FAQ - Windows Command Prompt
!
Content / Info / Tip:
1.) Finding MS PowerShell in Windows 11 or 10!
The full path: 
%SystemRoot%\system32\WindowsPowerShell\v1.0\powershell.exe
or:
C:\WINDOWS\system32\WindowsPowerShell\v1.0\powershell.exe
(Image-1) PowerShell Folder on Windows 10!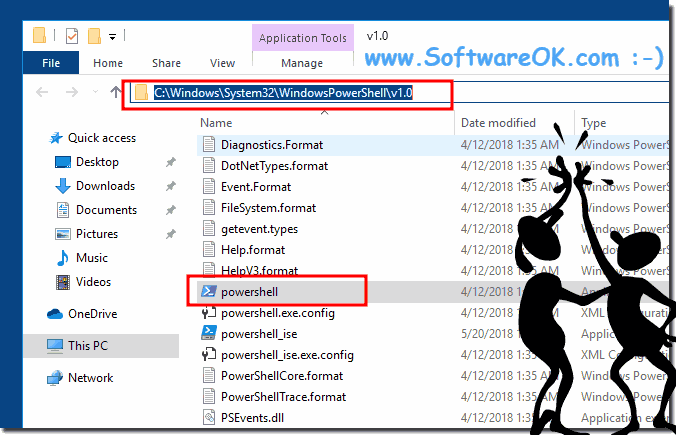 2.) Fastest start from PowerShell in Windows 11/10!
(Image-2) Fast Quickly run PowerShell on all Windows 10 MS OS!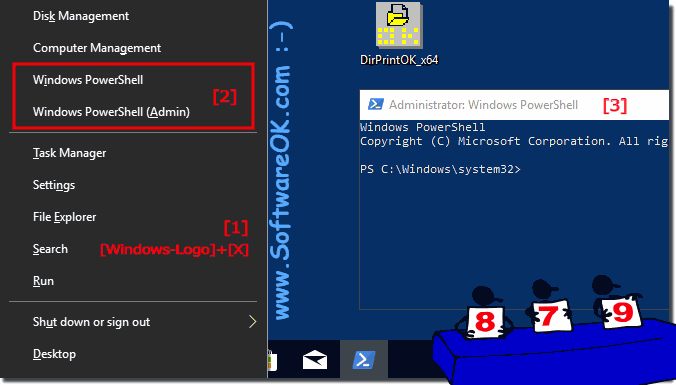 Info:
The elegant solution is written not only for Windows 10, even though this screenshot was made with PowerShell on Windows 10, as you can see above on the Windows 10 shot PowerShell screenshot. However, you can easily apply this PowerShell example to previous versions of Microsoft's Windows operating systems, whether it's a PowerShell on the Windows Desktop PC, on the tablet, Surface Pro / Go, or on a server operating system with the
PowerShell application. Want to experiment with scripts
.

3.) Start the powerful script tool via the execute dialog!
(Image-3) Start the PowerShell in Windows 10 via Run Command!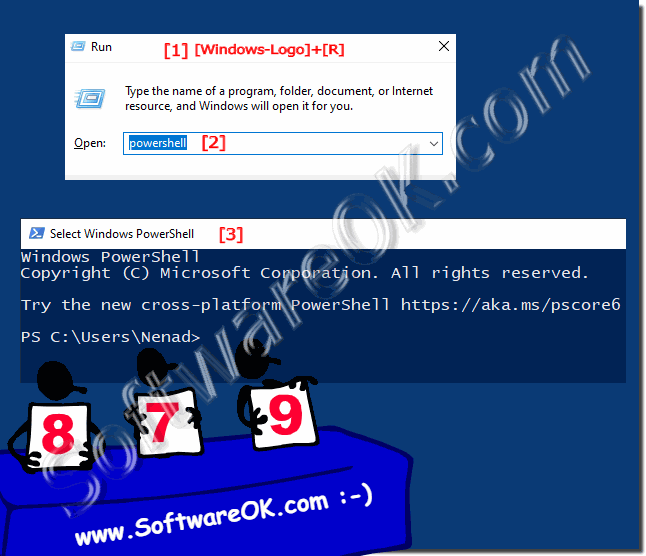 4.) Use PowerShell within the command prompt!
(Image-4) PowerShell in the CMD on Windows 10!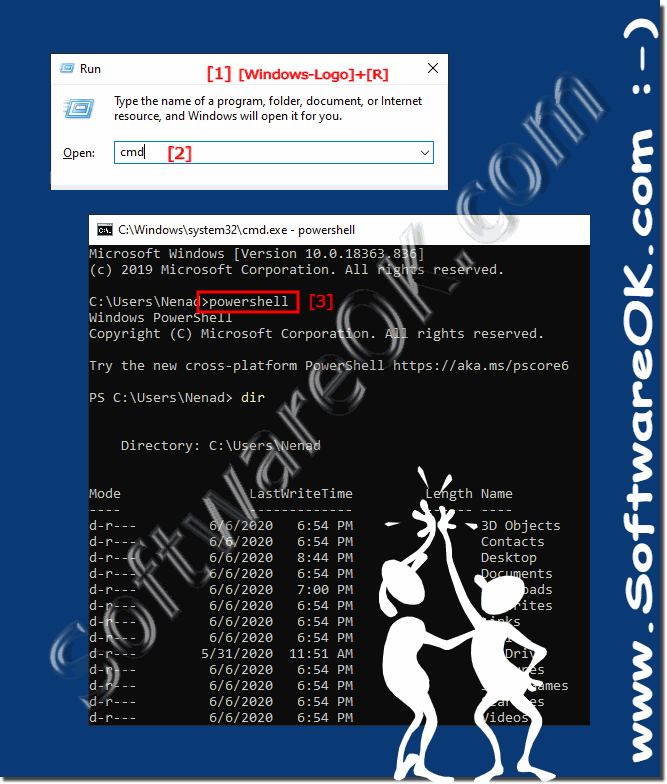 5.) Difference between PowerShell and classic command prompt?
The MS PowerShell is a newer version of the console application, all commands of the command prompt can also be started in PowerShell and they work here. However, PowerShell is newer and the functions with newer commands can only be made in the classic command prompt if
PowerShell is started within the command prompt
!  
The PowerShell also supports object, so the font on a black background is also more flexible, it is unimportant that in the PowerShell and the The
classic command prompt can adjust colors
,
 but on the whole PowerShell is with
the command prompt "cmd"
connected, since the command can be entered via both, as in the classic command prompt, as in PowerShell.