Finding a
task Scheduler in Windows 11 and 10

is a pretty easy task planer, but it makes sense!

Everyone is looking for the solution for Windows 11/10 to

automate

certain programs, or APPs. So if you ever need to run a program or

batch file

on a particular day, week, month, hour, minute, or minute, that's the right place to go on any Windows OS. Yes, not only on the Windows desktop computer, but also on the tablet PC, Surface Pro or Go makes sense!




Find and start the Windows 11, 10, 8.1 Task Scheduler to automate Programs starts!
As you can see on the screenshot shot under Windows 10, you can start quite quickly with the task planning in Windows 10!
Practically the task planning, but even easier is: 
... Using SCHTASK to start the car of Windows programs
!
(Image-1) Find the Task Scheduler in Windows 10!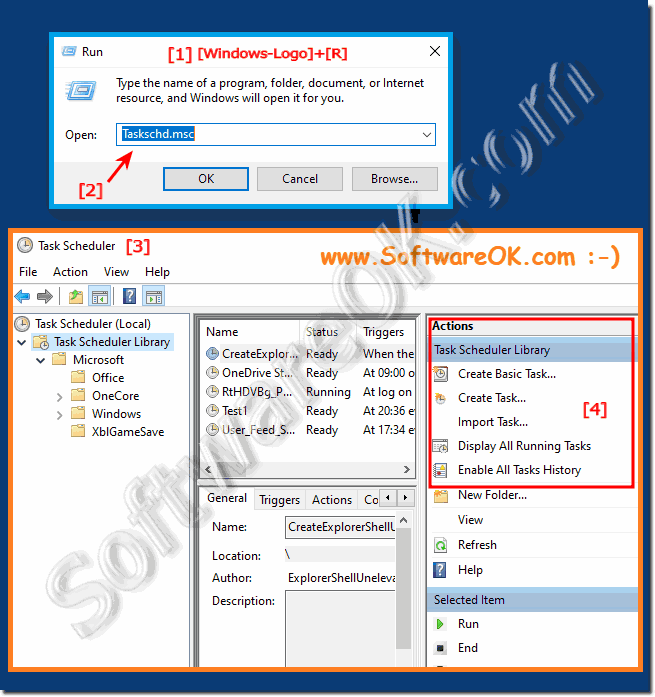 Info:
The computer is not only an ideal tool to play PC games, it also has tasks that are just as easy to run on a regular basis as Windows 10, MAC OS and Linux, and all other operating systems, the so-called task planning to use. Microsoft has implemented this application with older versions of Windows and is available on all versions of Windows 10, 8.1. The advantage of the task planning is obvious and that is namely, that special tasks can be processed faster, much like the
startup of Windows 10
 but more extensive.