It is easy to download the URL redirection modules for Windows Server 2019, 2016, ... and install them quickly!
(Image-1) URL Rewrite Module 2.0 after installation in the IIS!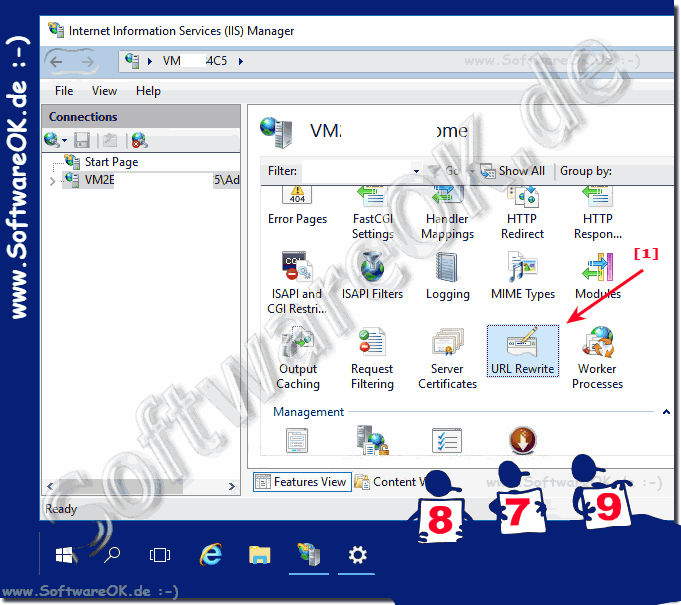 Info:

You can redirect all incoming traffic from a website to the homepage of another website. The entire content of the page can be migrated to a new page. So the old page just had to tell users what happened and give them a link to the new page; a simple page with text, a link and an image was created to replace the home page. Then the following IIS URL rewrite rules were added to direct all incoming traffic to the new start page!