Yes! You can have the option to detect Xbox controller and joystick events to adjust the auto power options!
Enabling the Xbox Controller and Joystick Events!


Please start Auto-Power-Options-OK and activate the optional setting

(... see Image-1 Point 1 and 2)

PS: If you do not have a Xbox controller or joystick then you do not need this new option either, simply ignore or disable.



(Image-1) Detect my controller inputs Xbox and Joystick events!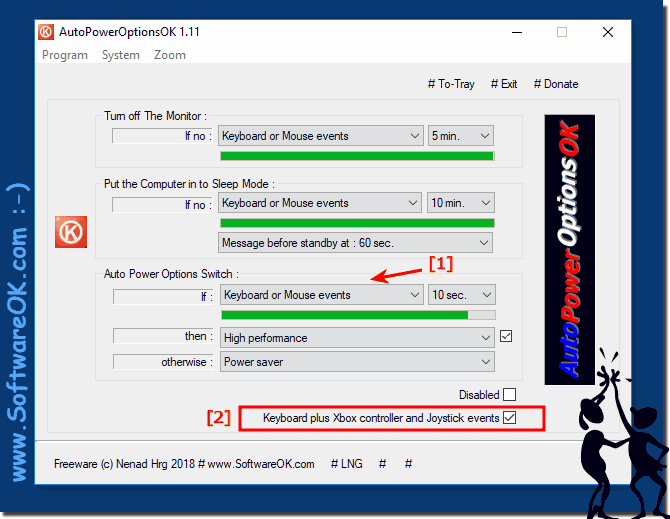 FAQ 2: Updated on: 14 October 2020 18:10