The explanation of the difference between delete, delete +, write 1 to 35 times or overwrite the files!



Delete and delete + start overwriting, delete the data with the Delete plus option you can shut down the PC, exit the program or put the PC into standby mode after the data has been safely deleted.


With both options (delete and delete +) with the preset settings, the files are written with random numbers before deletion, optionally 1 to 35 times. The file will be renamed just as often at random overwrite the file!




Please always use the latest version ►► 

of ... BlankAndSecure

.






(Image-1) Difference delete, delete plus, overwrite X times?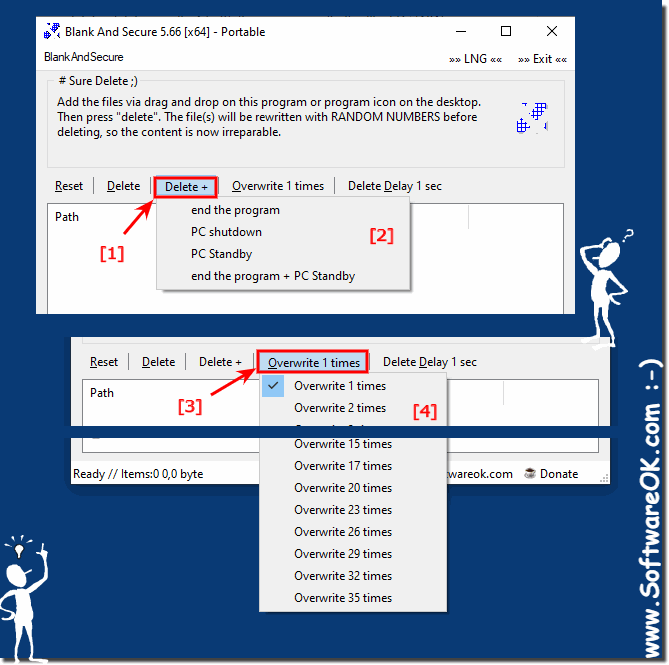 FAQ 10: Updated on: 29 May 2022 13:00