Corona KO is written so that it runs well on older Intel HD and NVIDIA, ATI, you just have to set the graphics to LOW on Windows 11, 10, ... etc.!!


1. Start as always ► .... CoronaKO under your MS Windows operating system 

2. Set the rendering mode to "Low" for graphics

3. Then start the game via ">>> Start game <<<"

(... see Image-1 Point 1 and 2)



(Image-1) Nice 3D Time game running at slow Intel HD, AMD, NVIDIA, ...!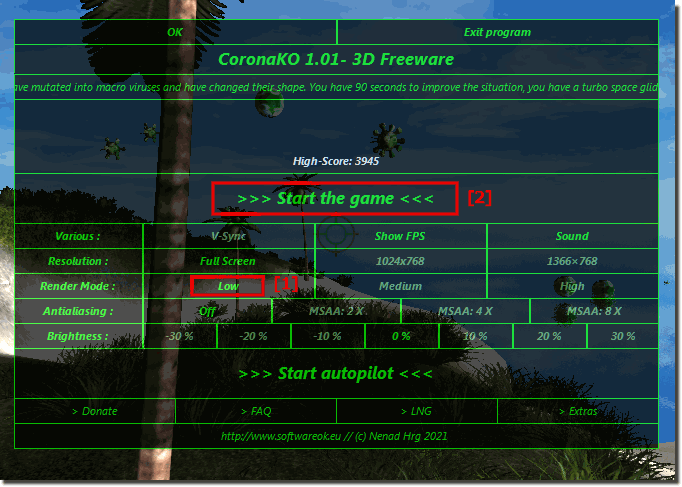 FAQ 3: Updated on: 20 July 2021 20:31