The solution is easy to use Whatsapp on the Windows 11, 10, ... Desktop PC or other Operating Systems!



1. Please navigate in your Web Browser to: https://web.whatsapp.com/

2. You'll notice that it features a QR code. 

3. Start WhatsApp on your Smartphone 

5. Tap on [...] Menu and Select WhatsApp Web

4. You'll need this code later on to connect your phone to WhatsApp Web

(... see Image-1 Point 1 to 3)





(Image-1) Use Whatsapp on the Windows Desktop PC!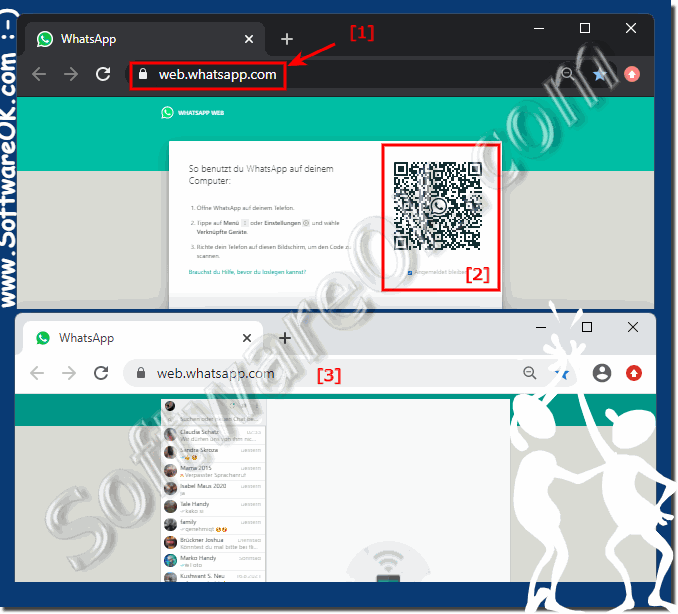 FAQ 50: Updated on: 30 August 2021 11:02