It's not difficult to get Outlook running again when it won't start, or to fix crashes and hangs!
Everyone knows by now that
a proper Windows restart
fixes most Outlook problems, but not all. Despite this, it does not require any specific knowledge about the MS Outlook or any manual what you need to know about it in order to start Outlook again without errors. 
Contents:
1.) If the error persists despite a restart, start repairing MS Outlook!
1. Please Windows + R key combination 
2. Command appwiz.cpl
3. Mark MS Office
4. Right click and select option "Change"
5. In the new window select either the quick repair 
6. or the online repair from

7. click on "Repair".

PS:
Online repair takes longer time, may solve your MS Outlook problem, sit back and wait for the repair to be completed before you can use Outlook and other Microsoft 365 / or 2012 programs. 
(Image-1) Easy repair the Microsofts Office 365, 2019, ...!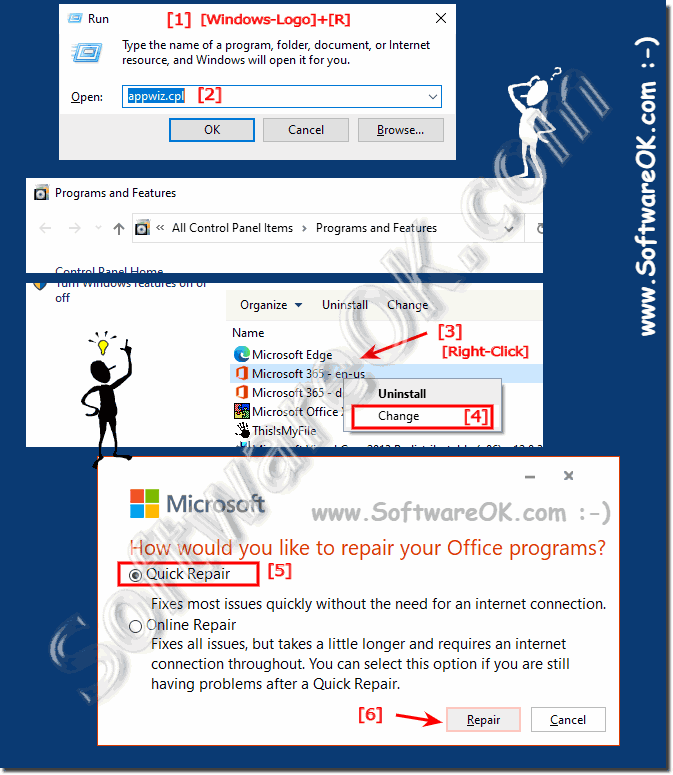 2.) Automatic updating / auto-update of MS Outlook!

1. Start MS Office Word (Excel also works) 

2. Go to Account (left area)

3. Update Microsoft 365 / or Office 2012/2016

( ... see Image-1 Point 1 to 3 )

PS : 
Microsoft AutoUpdate ensures that your Office is always up to date with the latest security updates, troubleshooting and improvements. If you're a Microsoft 365 subscriber, you also get the latest features and more Office tools.



(Image-2) Update Now the Microsoft Office 365, 2019, 2016, ...!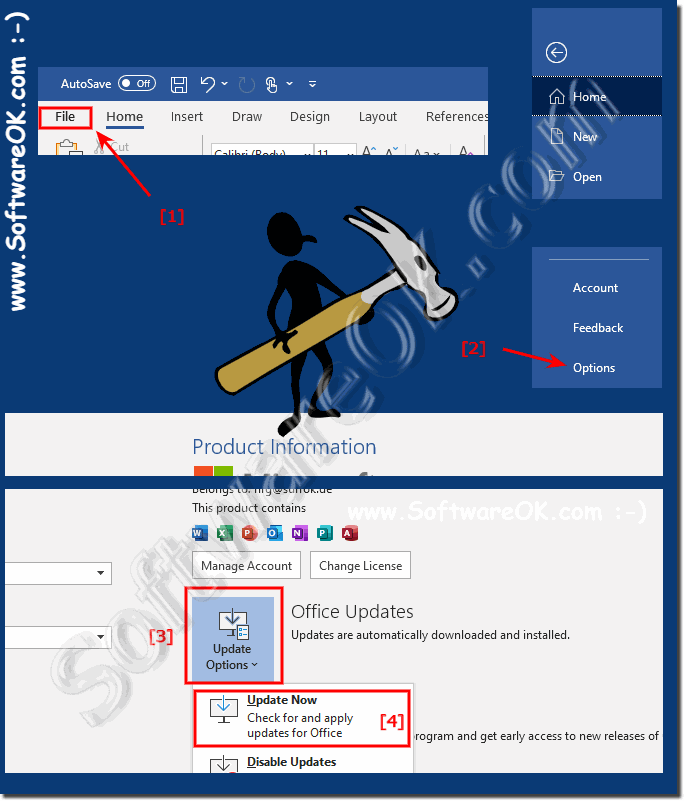 FAQ 57: Updated on: 14 May 2022 06:33