You can easily add the calculator to the quick access toolbar in Microsoft Office Excel, ... on all MS Windows OS!
1.) Windows Calculator to Quick Access Toolbar in Microsoft Excel Example!
1. To do this, click the down arrow on the right side of the Quick Access Toolbar

2. Select "More Commands" from the drop-down menu .

3. On the Quick Access Toolbar screen, in the Excel Options dialog box, select: "Commands not on the ribbon"

4. Scroll to the "Calculator" item

5. Now just the "Add >>" button


Then just click OK to accept the change and close the Excel Options dialog box. And now you can use the calculator from the quick access toolbar!




(Image-1) Add Calculator to Quick Access Toolbar in MS Office!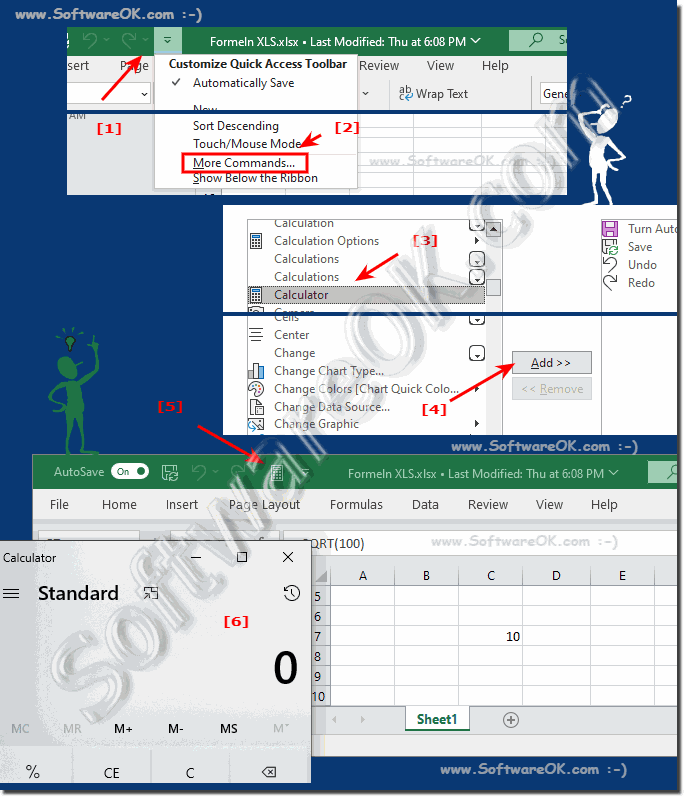 2.) Why in spreadsheets or documents a calculator?

The calculator is always handy and people like to use it, be it just to check a mathematical formula or calculation for correctness!

Use Windows Calculator to do quick calculations while doing spreadsheets in Excel. You can save time by adding the calculator to Excel's Quick Access Toolbar so you don't have to exit the program to access the calculator. 


A calculator icon appears on the quick access toolbar. If you move your mouse over the icon, a hint that says "Calculator" will also appear.

(... see Image-2)

If you click on the symbol, the MS Windows pocket calculator will open!




(Image-2) Start calculator via quick access in MS Office!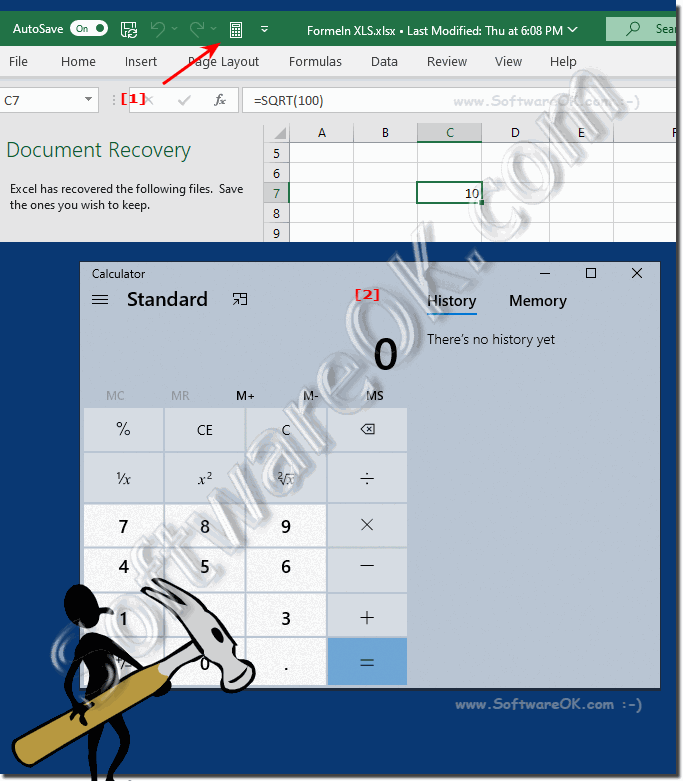 FAQ 75: Updated on: 18 September 2022 08:23