You can easily end the PC stress test in StressMyPC on Windows 11, 10, ... Desktop and MS server operating systems!
Even if the PC stress test is very small you want to end it after some time, you do not have to crash the program via the
Windows Task Manager
, a simple and correct closing of Stress Tool is always the better choice as on new Windows 10 OS and also all other MS operating systems! Even if there are
tools for scheduling programs
, please always exit regularly if possible, especially if you use the
Msi Afterburner on Windows 10
to overclock the GPU!
The correct ending of the PC stress test on Windows!




1. Please press the StressMyPC button to stop the stress test  

2. Or use the Exit button to end the program!

(... see Image-1 Point 1 and 2)



(Image-1) Stop the computer stress test on my Windows 10, 8.1 Desktop and Server... !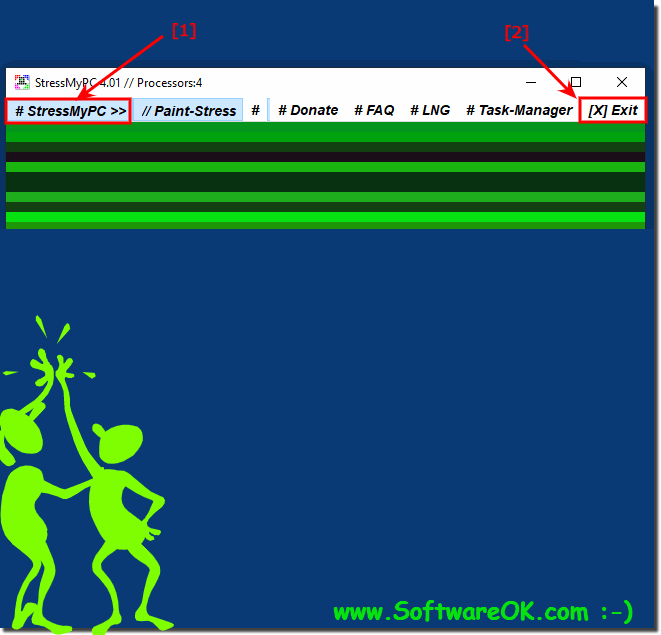 FAQ 3: Updated on: 20 July 2021 19:03