It is very easy to delete or reset the search history of the file explorer in Windows, whether on desktop or MS Server OS, both are possible!


This example will show you how to clear search history for File Explorer. The search box in File Explorer displays a list of suggestions as you type in the search box.



 

Contents:




1.) Remove certain search suggestions in File Explorer!
In the case of typing errors, incorrect search suggestions often appear in the MS Explorer search, these can be got rid of quite quickly.

How to clear specific File Explorer search history suggestions

 

Start File Explorer Windows-Logo+ E and press the F3 key to focus the search field.

 

Click or tap on the search field, select the desired search suggestion (eg: *.tx) that you want to delete. Highlight it and just press the [Del] key.

(... see Image-1 Point 1 to 3)



(Image-1) Delete File Explorer Search Suggestion on Windows!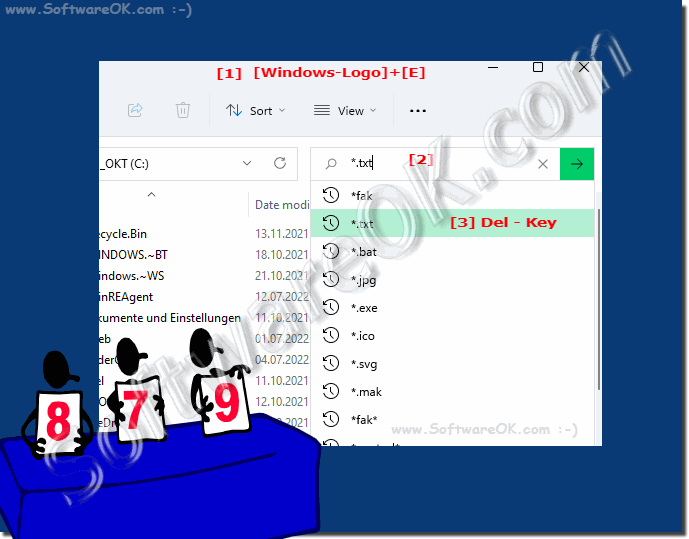 2.) Delete all the entire in search history!
1. Please open as always the Windows folder options 
(for example Windows + R and
control folders
)
2. And simply delete the file explorer history
Using the
Clear
button to the right of the label: 
Delete  / Clear file explorer history
(
... see Image-2 Point 1 to 3
)
(Image-2) Clear File Explorer history on Windows!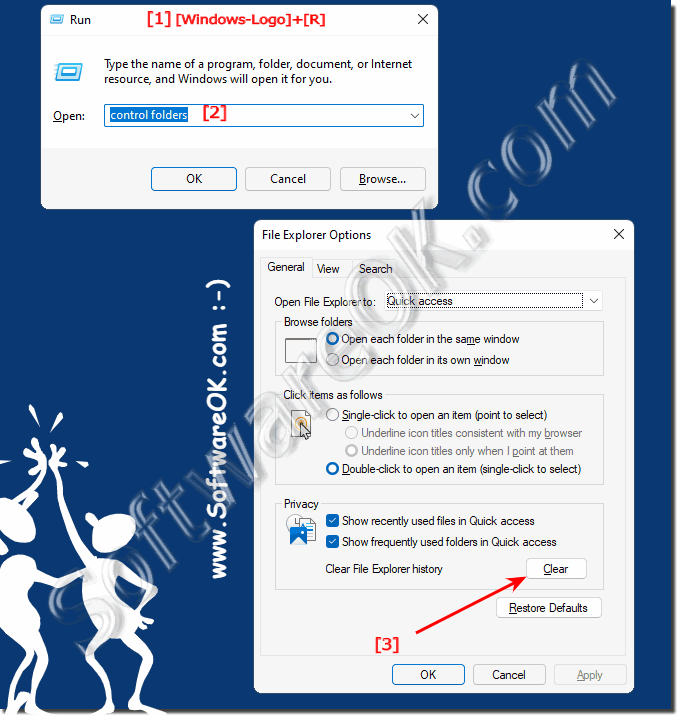 These suggestions are, so to speak, the history of your last search entered in the File Explorer search field, the FAQ here is valid for the following operating systems Windows 11, 10 Pro, Enterprise, Home, Windows 8.1, Windows 8, Windows-Server 2019, 2016, 2012, Windows 7 Basic, Professional, Starter, Ultimate .
See also:
FAQ 109: Updated on: 4 September 2023 10:22