Most computers come with an antivirus program to keep you and your computer safe!




These are often tests that last up to a year, and McAfee and Norton are often bundled on OEM computers. Everyone knows the

Windows Defender

you can switch to! There are also other antivirus programs such as Kaspersky from Russia and BitDefender from Romania. If you want the best antivirus and don't mind paying, these are two programs to consider.

 

Content:

1.) When my Norton or McAfee antivirus expires!
But there is also good news. Windows Defender is a free antivirus program that comes with Windows. Years ago, nobody would just use Windows Defender. However, starting with Windows 10, Microsoft added
Windows Security
, including Windows Defender Antivirus.
Windows Defender isn't the top-rated antivirus, but it's more than suitable for most users. Remember that all antivirus apps have their strengths and weaknesses.
The good news is!
Uninstall your current antivirus program and Windows Security will automatically take control and activate itself automatically after uninstallation. 
(Image-2) The security under Windows!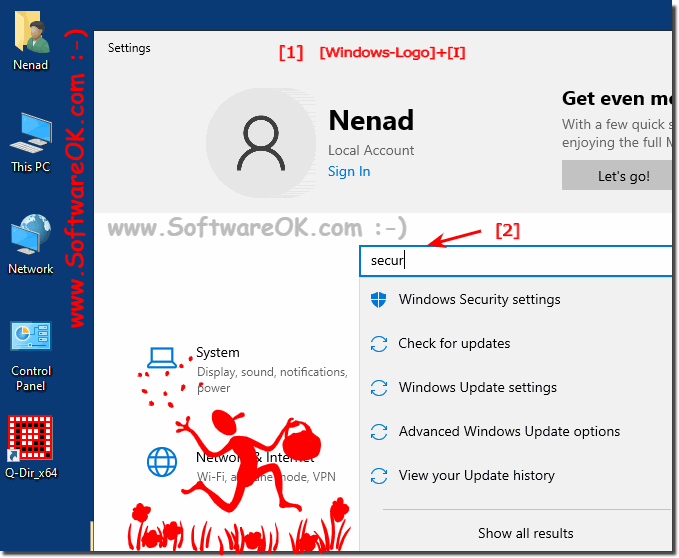 2.) Continue technical aspects related to security!

When your Norton or McAfee antivirus subscription expires, you have several options depending on your needs and preferences. Here are some steps you can consider:

Renew your subscription: The easiest way to ensure your computer continues to be protected is to renew your subscription. Both Norton and McAfee typically offer the option to renew your subscription online.

Switch to another antivirus software: If you are dissatisfied with Norton or McAfee or want a cheaper alternative, you can choose another antivirus software. There are many antivirus programs from different providers, including free options such as Avast, AVG, Avira and Windows Defender (built into Windows).

Uninstall the antivirus program: If you decide not to renew or change the antivirus program, you should uninstall it to avoid conflicts with other security software or performance problems. Here's how you can uninstall it:

Go to Windows Settings.
Select "Apps" or "Programs."
Find Norton or McAfee in the list of installed programs and click Uninstall.

Turn on Windows Defender: If you don't install another antivirus program, you can turn on Windows Defender built into Windows. This is a basic security solution that can protect your computer from malware and viruses.

Make sure your computer and all programs are up to date: Whether you use an antivirus program or not, it is important to make sure your operating system and all installed programs are up to date. Update Windows and other software regularly to close security vulnerabilities.

Remember that reliable protection against viruses and malware is important to protect your data and your computer. Make sure you have a proper security solution in place to protect yourself from online threats.



FAQ 83: Updated on: 4 November 2023 16:13