The example to see all Network Adapters on Windows 10 or disable / enable the Connection, the simple solution is also suitable for Windows 8.1 and seven
 ! 


An example how to disable WI-FI connection ergo go offline ergo disconnect from internet:

In Network Connections please do Right-Click on The WI-FI Network Adapter to disable the WI-FI network connection.
(... see Image-1 Arrow 1 to 4)

See also: ► Commando line to see the WLAN info ► Shortcut to Manage Wireless Networks on Windows-10!




 See all Network Adapters / Disconnect ergo Disable the WI-FI (WLAN) on Windows-10!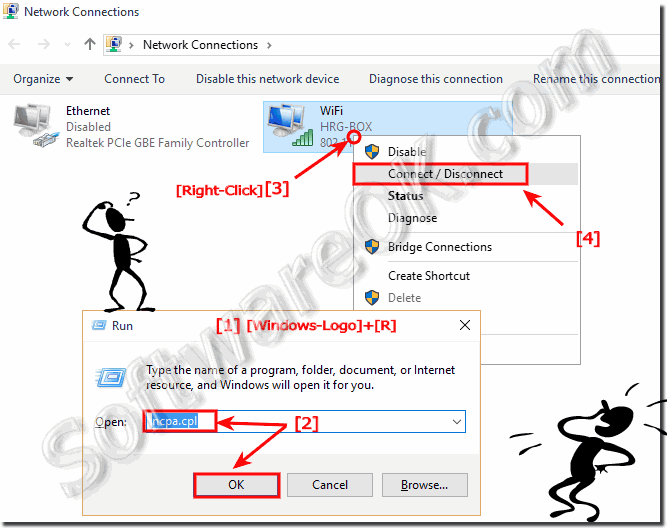 Windows 10 has a large list of Wi-Fi parameters and its features available to the user: View connection data, configure security settings, configure shared access, view file sharing, remote access, and stored passwords.

 

See saved keys


Useful Infos from (c) Microsoft 

Public wireless networks are convenient, but if they're not properly secured, connecting to one might be risky. Whenever possible, only connect to wireless networks that require a network security key or have some other form of security, such as a certificate.






FAQ 192: Updated on: 29 July 2019 10:18