Yes, you can force the shutdown of MS Windows 11, since it is also a Windows NT OS in the base!
1.) The Windows 11 aggressive shutdown command?

shutdown.exe /s /f /t 0




Simply enter Windows + R keyboard shortcut and the command
( ... see Image-1 Point 1 and 2 ) 

Further information on shutdown.exe:





(Image-1) Force shutdown of Windows 11!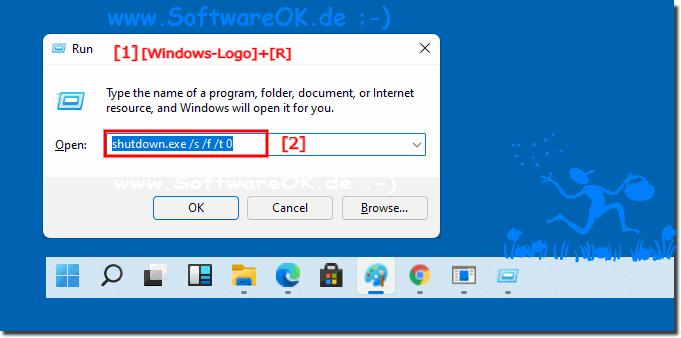 2.) What should I watch out for in the event of a forced shutdown of Windows 11?
FAQ 12: Updated on: 26 August 2023 06:30