Yes, in Windows 7 the setting up of permanent launching the programs in administrative mode is not a problem at all, if the user account has administrative rights!


Click with the right mouse button on the program that you want to run always in administrative mode.

Select Properties in Properties Window please select e.g. click the Button Advanced ... 

In Advanced-Properties Window select e.g. check the option Run as administrator and confirm with the

OK

Button!

(... see Image-1 Arrow 1,2,3 and 4)



(Image-1) Always run or start a Programs in Admin-Mode on Windows-7!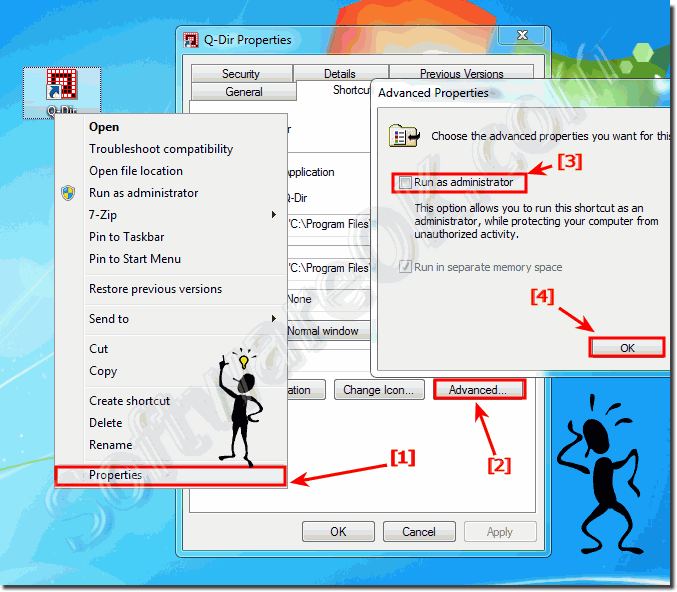 FAQ 88: Updated on: March 23th 2014 21:45