To
disable or enable folder grouping

in Windows 8 / 8.1 or 10 disable this Option in MS-Explorer!
Please start the Windows-8 Explorer with Hot-Key [Windows]+[E]. In W8 Explorer click with the right mouse button and select "Group by" (... see Image-1 Arrow-1 ) and select the Option
"(None)" (... see Image-1 Arrow-2)
Image-1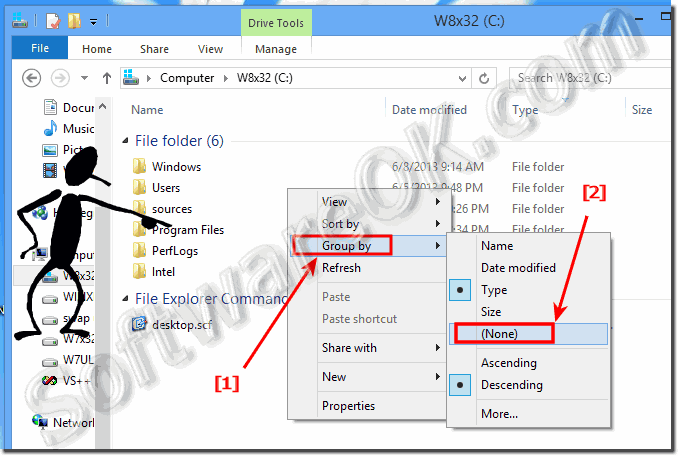 Disable folder grouping in Windows 8 (remove, turn off)?

FAQ 100: Updated on: 22 November 2018 13:38