It is easy to list all WiFi / WLAN access points using a command prompt under Windows 11, 10, 8.1 and MS Server 2019, 2016, ...!


The best way to do this quickly is the netsh command, this works on all Microsoft Windows operating systems. Users who log into a wide variety of WLAN networks with their Windows notebook or MS Surface are delighted with this option. 

Contents:


1.) Available WiFi networks that are within range!  
To see all information 

netsh wlan show all 

Or just the important WLAN / WIFI network information:

netsh wlan show networks mode=bssid 



(Image-1) All WiFi / WLAN access points via command from the command prompt!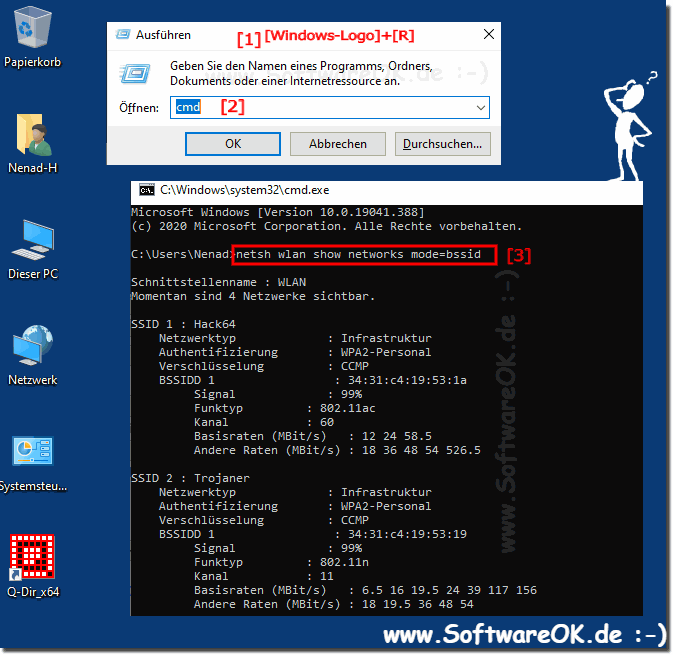 2.) Show and delete all saved WiFi profiles under MS Windows OS!

1. Start the cmd.exe

2. And simply the command: netsh wlan show profiles

To delete from here in the example WLAN Virus12345 

command: netsh wlan delete profile name=Virus12345 



(Image-2) List all saved WiFi profiles by command of the command prompt!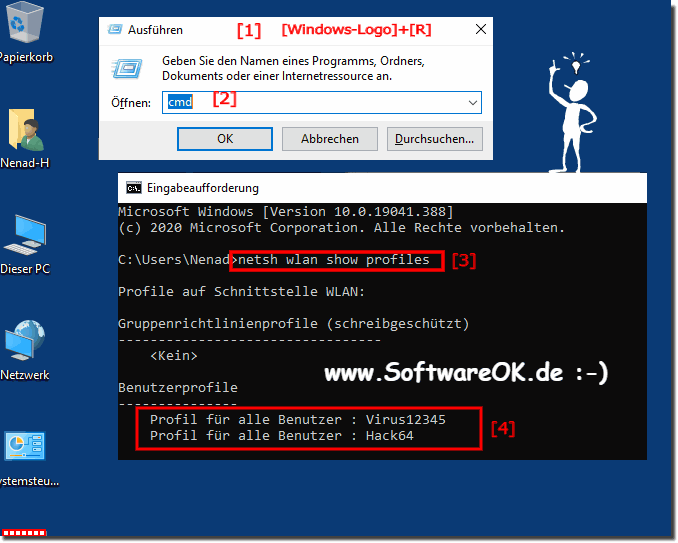 FAQ 87: Updated on: 12 August 2021 18:49