How can I deactivate the Cortana?

You don't need a help file to quickly deactivate and activate Cortana on Windows 10 / 11!
1.
Windows + I
key 
2. Enter "Cortana" 
3. and deactivate all options 
(
... see Image-1 Point 1 to 5
)
Repeat the steps again and simply activate the Cortana, very simple!
(Image-1) Quickly deactivate and activate Cortana on Windows!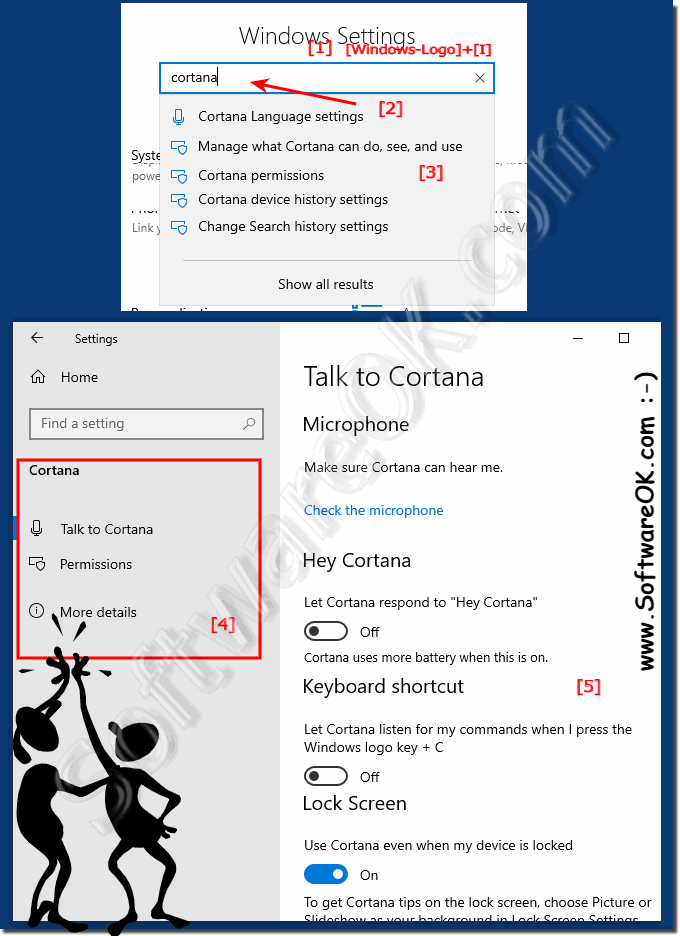 Many start Windows 10 and Cortana scares them!
With the digital voice, you might get
scared of the AI
, the children will start to cry and the dog will bark, I don't need a Cortana. Just think, where is the switch, who started it, you ask?
There is a simplest way to determine when Cortana starts and it is really not an AI problem, the new Cortana app does not have to worry, especially since Cortana can be easily deactivated and reactivated!