Here is an example how you can upgrade your Zelda Breath of the Wild desktop wallpaper with the desktop clock!
Please start the
TheAeroClock
and set the texture, for example to
For Zelda Wallpaper Green
.
Please always 
... use the latest version of the Aero Clock for Windows
! 👀 
(Image-1) Zelda-Link-Breath-of-the-Wild Desktop-Clock!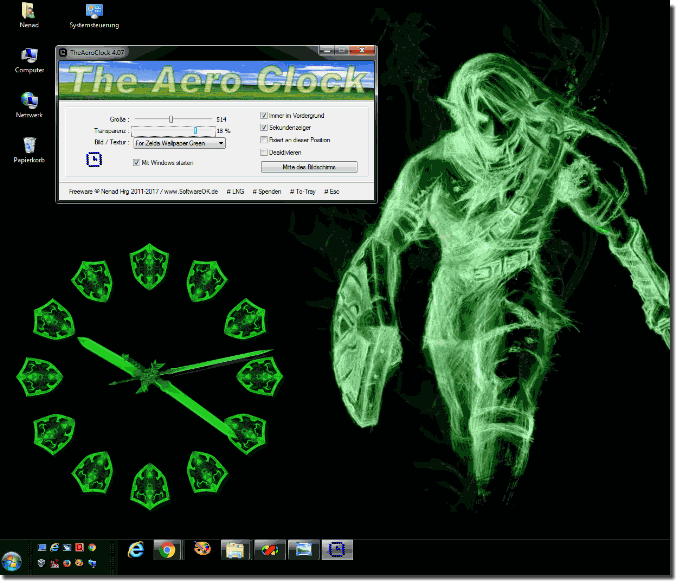 (Image-2) Desktop Clock Zelda breath of the wild!