The solution is very simple to
fix after Windows 11, 10 Auto Update the problems

with the FireFox browser!

Content:
1.) Windows 10/11 Update and Firefox fix!
The solution is quite simple to solve the FireFox problem under Windows 10 after the update, to make Firefox functional again. Simply ►►► 
download and reinstall
As a rule, the saved favorites remain and the browser history. Currently, the phenomenon is rather rare and is perceived by a few users, because it does not always happen and not on every computer. 


Personally, it happened on one of the virtual machines, after reinstalling everything was OK again.
(Image-1) Windows 10 Update to new FireFox Browser!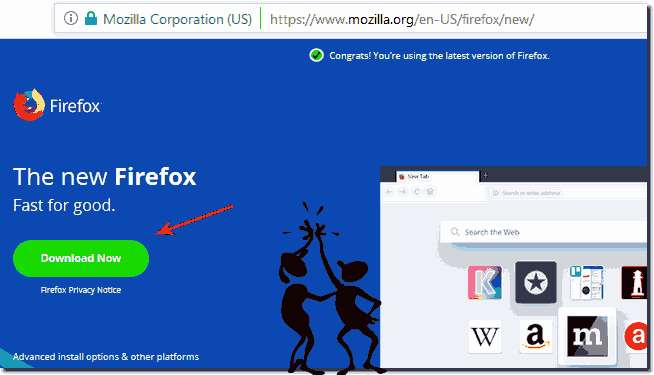 2.) Troubleshooting German or English language for Firefox installation!
Some users install the English version of Firefox, which can cause confusion, here is the address to choose the correct version. 
German / English and other language and other operating systems:  
I have never installed the 64-bit version of the browser, the 32-bit works very well. I've been using Firefox for at least 10 years and never had a big problem. Problems like this one are rather rare and do not come through Firefox itself, luckily such failures do not happen often. Whenever you have a problem switching to a new profile, or by clean installing of Firefox, can solve the problem. It does not take long time and the problem is resolved quickly.