To
install fonts via Microsoft Store in Windows 11/10

, you need Windows 10 Build 17083 and higher!

 

 
1.) Installing the famous fonts from MS Store for Windows! 
1. Simply use the shortcut
Windows Logo + I
2. and type / enter the text in
"fonts"
,
3. type or / and click on the: 
"font preview and related settings"
(
... see Image-1 Point 1 to 3
)
(Image-1) Fonts via Microsoft Store in Windows 10!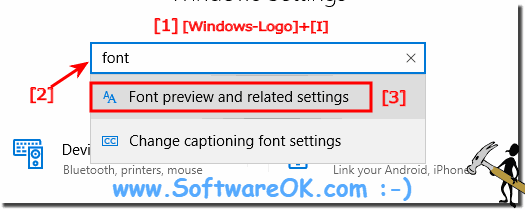 Click on the 
fonts
 on the left and the Get more fonts link from the Microsoft Store (on the right, see screenshot below) (
... see Image-2
)
(Image-2) Get more fonts in Microsoft Store!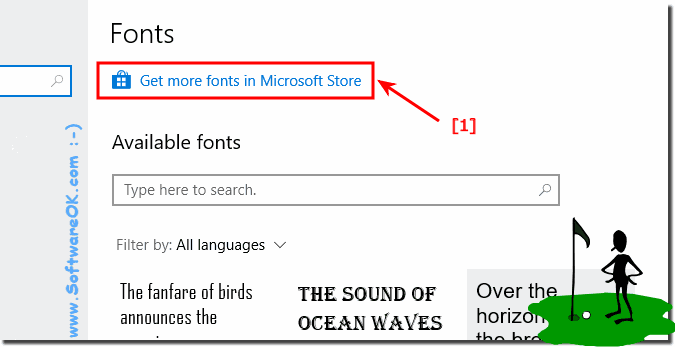 The Microsoft Store app will now open the fonts directly. Click or tap an available font that you need and want to install. 
(Image-3) Fonts In Microsoft Store!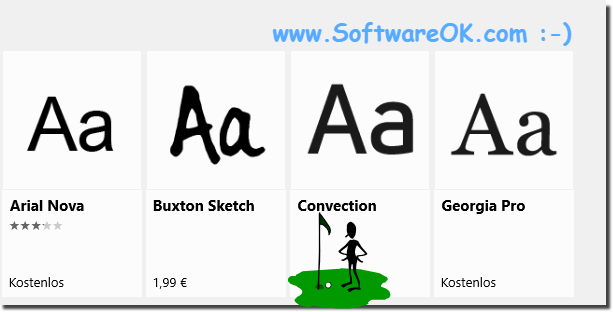 Currently, there are only a small selection of offers from Microsoft's fonts in the Store font library, but these will grow with time. Check regularly to see what new fonts are available. 
Here's an example of how to get and install font packages without the Microsoft Store for your account:  
2.) Can I use it at work or in the office?
Yes, even at work and in the office area is possible, thanks to the variety of fonts you can use it thanks to the Microsoft Store, it is equipped with some nice fonts and the fonts are nice, you can use them for every single Windows user too can be adjusted later, for many Windows users it is a huge font enrichment especially in the office / office and you do not have to consider whether you can use font files at home or in the office!
3.) What should I watch out for with hundreds of fonts for Windows?
With over 1000 fonts, the system can become a bit sluggish. Fortunately, there are tools that display fonts that can be used without installing the font file, so fonts should rarely be found online today, even that that should be privacy Searching wild fonts on the servers is practical, but if you want to leave fewer traces on the internet, why search for traces on the internet is senseless if it doesn't have to be