The rare case that the Calculator button disappears from the desktop under Microsoft's Windows 11/10!
Here are quick remedial measures to be able to use the Microsoft Windows pocket calculator, also known as the calculator, again!
1.) Reinstalling the calculator!
1. Open the Microsoft Store as always 
2. Enter "calc" in the search
3. Install the calculator!
(
... see Image-1 Point 1 to 5
)
It is so easy to get the calculator up and running again under Windows, the total effort is less than a minute and can be repaired
without a system admin
even if you have the necessary rights! 
(Image-1) Reinstall the calculator on MS Windows 10!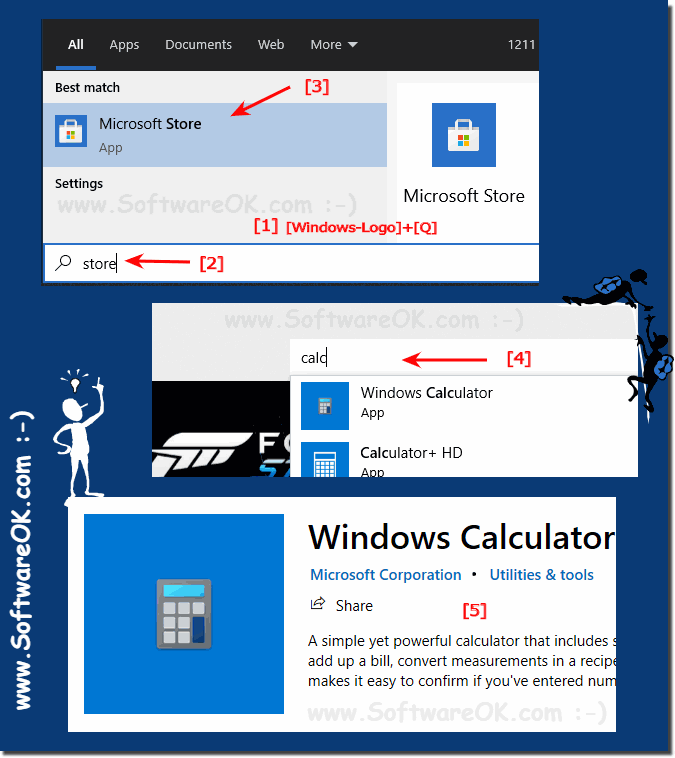 2.) Create a new desktop button for the calculator!
1. Right-click on a free space on the Windows 10 / 11 desktop
2. Select: 
"New"
 ►
"Shortcut"
3. Now enter the storage location or the full path from the calculator:
C:\Windows\System32\calc.exe
And click the
"Next"
button . 
(
... see Image-2 Point 1  to 6
)
(Image-2) The calculator button is back on the Windows desktop!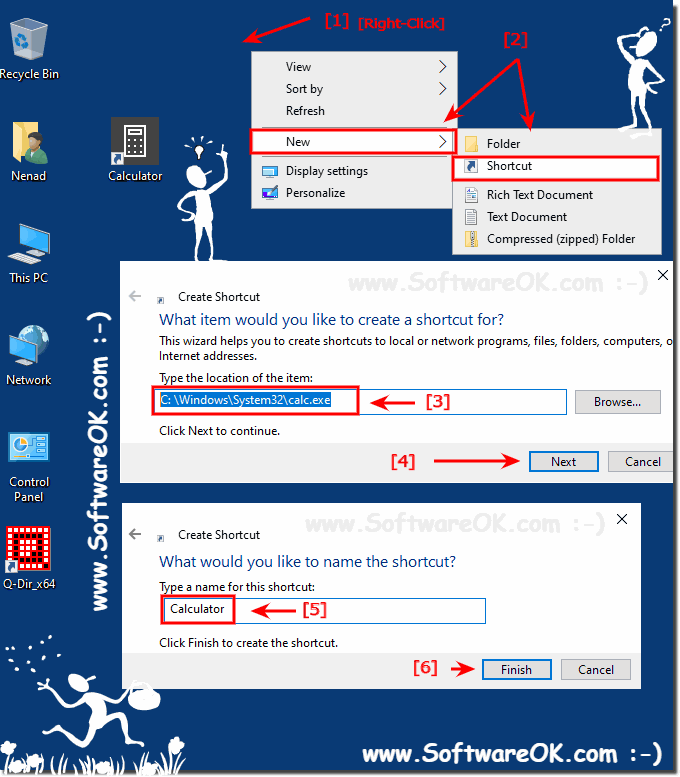 3.) What can I do if all the relief measures don't work?
The most common mistake is that the calculator has been uninstalled, but in bad cases, check and restore the calculator if necessary. If you can't find it there, follow the next steps.