Whenever I install a new application, a shortcut for that application is placed on each desktop.

With this solution you save time when multiple users are working on a Windows 10 or 11 computer it is naturally associated with less work when installing a new application, sometimes only a shortcut for this program / application is placed on the desktop, here you can make changes to the desktop folder for all users at once.


Create the shared desktop folder for all users for all at once!
Please do not open the 
shell:desktop
 in Windows Explorer use special the
shell:common desktop
 folder!
The 
shell:desktop
is your own and the
shell:common desktop
is the one of them all (common desktop folder) Now simply copy the related program shortcut, or a community folder. Or copy and move files and folders from your desktop to the desktop folder which everyone can then use. Here in
Quad Explorer
, because it's easier, but in MS Explorer it's also Windows + R and the shell: mentioned commands.  Just open two file explorers.
(Picture-1) Desktop shortcut for all users under Windows!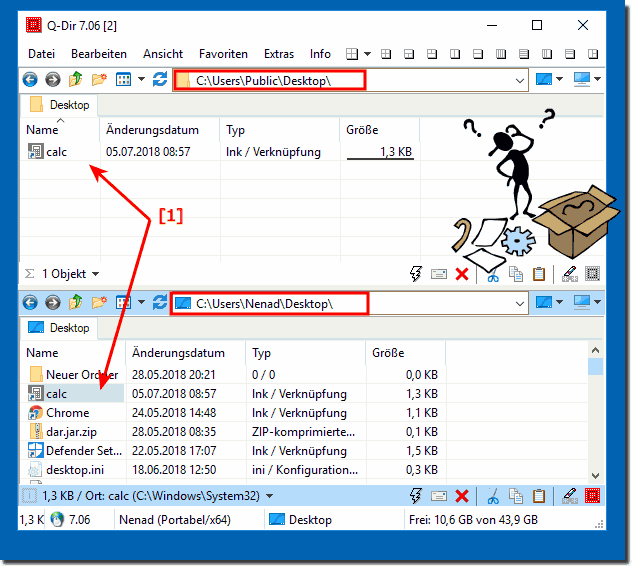 The elegant shared desktop folder solution is not only suitable for Windows 11 or 10, you can easily use this simple and fast extended / shared desktop content on older versions of Microsoft's Windows operating systems, whether it's a Windows desktop, tablet, or Surface Pro / Go, or even a server operating system is.