Not only administrators are looking for mstsc.exe, which is responsible for the RDP (Remote Desktop Protocol) to connect to other computers!
Info:
A handy feature that allows you to connect to other computers for free (part of the operating system) for free. How to save the settings I have described here:
... Save the Remote Desktop connection
settings to an RDP Date.
Content:
1.) The working directory of mstsc.exe!
The working directory of mstsc.exe is in
C:\Windows\System32
so the full path is:

C:\Windows\System32\mstsc.exe


or 

%windir/Sstem32/mstsc.exe


(
... see Image-1
)
(Image-1) Windows 10: find mstsc.exe location!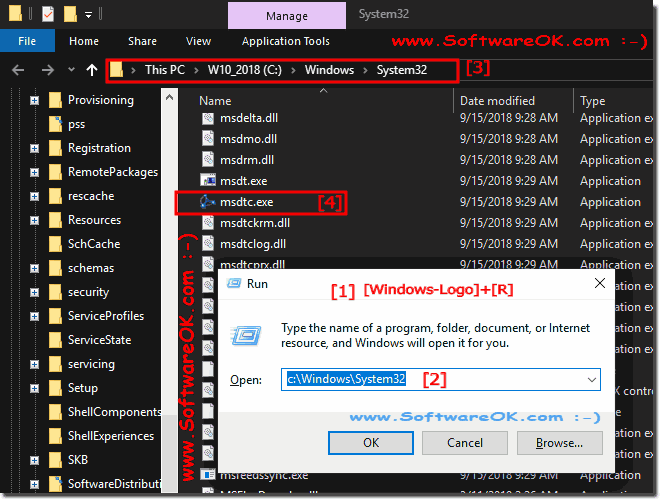 The elegant solution for locating
mstsc.exe
 is not only written for Windows 10, even though the mstsc.exe screenshot has been made on Windows 10, as you can see in the screenshot taken in Windows 10 above. You can apply this example to find 
mstsc.exe
as a solution easily and easily on earlier versions of Microsoft's Windows operating systems, whether it's a Windows desktop, tablet, Surface Pro / Go, or even a server operating system. It was tested on different MS OS and successfully 
verified
.

2.) The quick start of mstsc.exe!
Please start the remote desktop connection. Windows + R command 
mstsc.exe
 , click on options 
(
... see picture-1 point 1
)
(Image-2) Remote Desktop Connection via mstsc,exe on Win 10!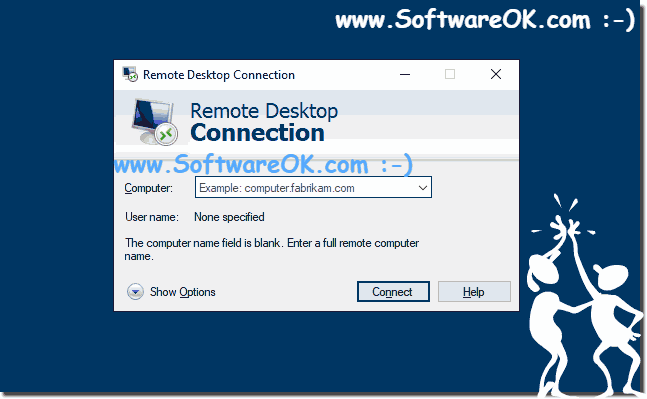 Note that if you
enable Remote Assistance
to have an admin help you solve the problem on a PC, the local and remote users share a session. The screen of the remote-controlled computer shows the current desktop, as well as all programs and all applications, but it is also displayed on the remote expert computer. As a
local user,
you can leave the
keyboard and mouse control to
the expert and relax.