The new PC settings under Windows 10 and 11 can be opened quite easily!
Content / Solution / Tip:
1.) Option 1: Enter the settings with the key combination.
Press 
Windows + I
 on the keyboard to access the settings, optionally with the
Windows + Q
 key combination and enter the text "settings" 
(Image-1) Shortcut for PC settings under Windows!

2.) Option 2: Open it in the start menu.
Click the Start button at the bottom left of the desktop to expand the Start menu, and then select Settings in it.
(Image-2) Opening the PC settings under Windows 10 - 3 options!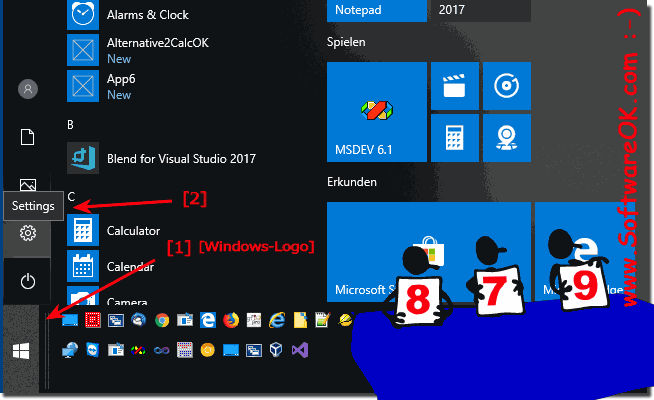 3.) Option 3: Open the settings via the search.
(Image-3) Search for the PC settings on Windows-10!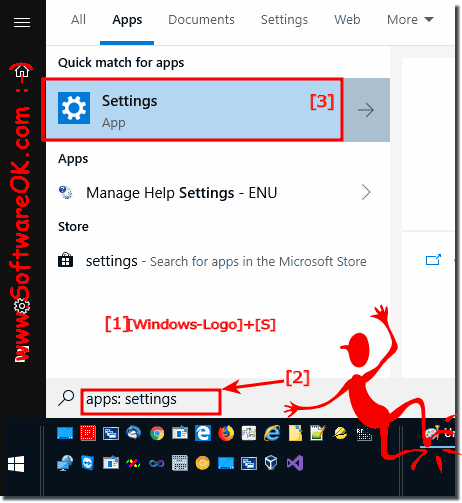 This simple solution here to find, start and open the PC settings can be used and is not only explained to administrators comprehensible, but can also be useful for Windows 10 beginners. You can safely use this example as a solution on other W10 devices, whether it's a native Windows desktop, on the go on the tablet and Surface Pro / Go, or even a business computer. It was tested at all and successfully 
verified
.