If the message "Updates are in progress" appears on the Windows 11 screen, it is the case that Windows 11 is being updated!
The downloaded auto updates are installed on the system, new drivers, security patches, ... etc. can be installed. As a rule, this message takes less than a minute. For larger updates, a percentage progress indicator appears!
Content:
1.) Updates are in progress- on Windows 11 example!
At first you think that Windows 11 hangs during the update, but then it continues, the message with the progress indicator appears in percent!
(
... see Image-1
) 
(Image-2) After-Updates are in progress- on Windows 11!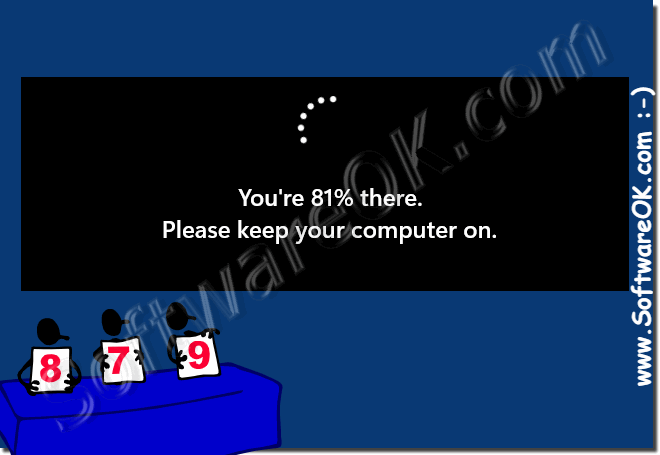 2.) More information and tips on Windows 11 Update!
It's possible that Windows 11 gets stuck with an update, Windows updates should be automated, errors can lead to an update "hanging" and not being able to be downloaded or installed!