It's pretty easy to find out which processes are running with elevated privileges on Windows 11 & 10!  
1.) Find processes with extended rights in the Windows 11 Task Manager!
You can use Task Manager in Windows 11 to find out quickly. 

1. As always, start Windows Task Manager Ctrl + Shift + ESC

2. Go to More Details  and just select  the "Details" tab

3. A simple right click on the column header

4. And just over the "Column Selector" Activate the "Elevated  column

(... see Image-1 Point 1 to 4)


(Image-1) Elevated processes running on Windows 11!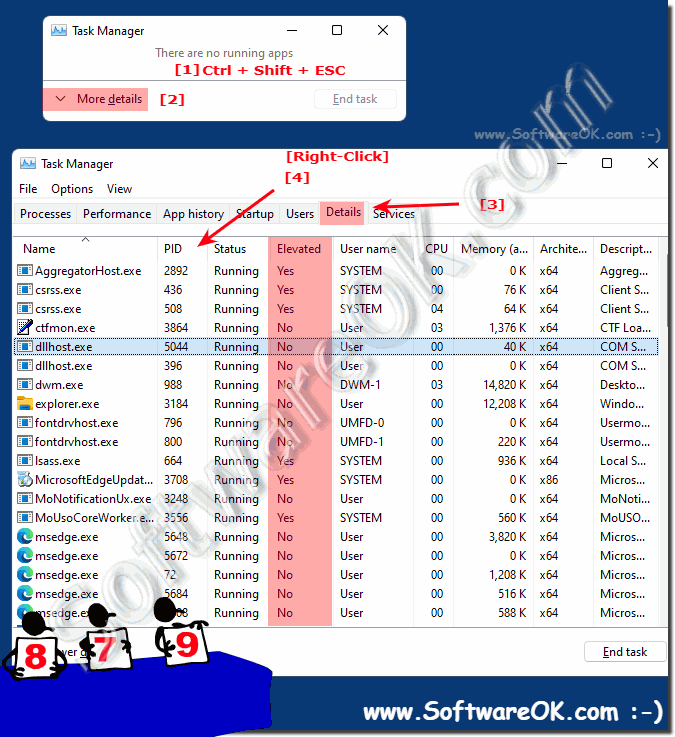 2.) Why can't Explorer be started in admin mode!
For security reasons, the file explorer with administrator rights cannot be opened in the standard account, even if this is started via the file explorer EXE, it is opened normally, this can be seen clearly in the task manager!

( ... see Image-2 ) 


(Image-2) File Explorer with extended rights as administrator!