To find only identical images, set the similarity to 100%, to search for similar images and find similar photos on Windows 11, 10, ... etc. and MS Server OS!
Choose just one or more folders that you want to search with the program, and the corresponding similarity setting.
See also: ►
Difference between quality and performance
! ►
Function white when comparing the pictures
!
Find.Same.Images.OK
 let you find identical or similar images in your folders, even when rotated, resized, or otherwise modified. PS: Optionally, you can also sort the images by similarity in the list view (similarity column).
(Image-1) Find similar or identical Photos under Windows!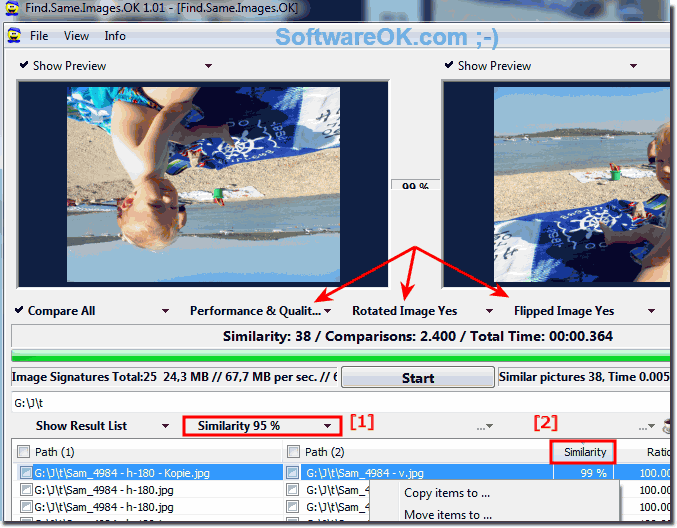 It displays a list of all images that are either double or very similar, as indicated by the percentage of similarity and the built-in preview. You can select then images from the list and then copy, move, or delete them. There are also smart selections that let you automatically select the better ones, or images with the higher quality of the image. Find.Same.Images.OK performs a pixel-by-pixel analysis on each image, allowing you to find similar images, even if they have different dimensions, or have been edited. For example, caption has been added, or various notes, arrows, etc.