The example how to
test your Touch Screen for the Multi Touch features

on Windows 10, 11, ... etc. , with the Desktop-OK, from Version 4.81!
Main Menu  ► Tools ► Multitouch Test (... see Image-1)


See the result when you start he Multi-Touch screen test and Tap on your Desktop with five fingers!

 
(... see Image-2)


Please use ... always the latest version of DesktopOK!   



(Image-1) Multi Touch Test for Windows!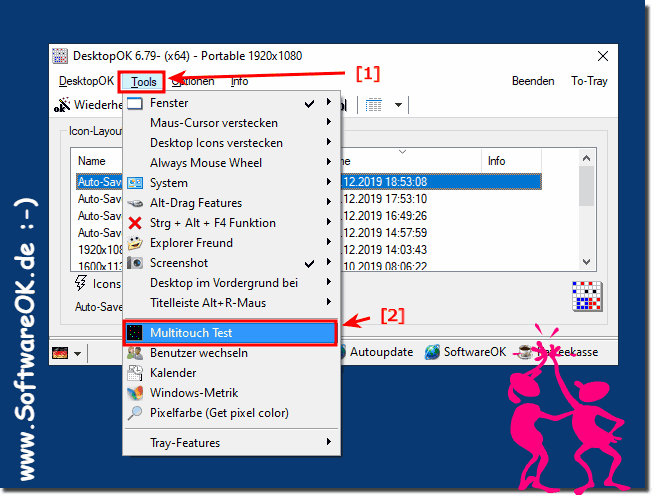 Do a simple multi touch test on Windows 10 or 8.1 and also on Windows Seven!
(Image-2) Multi Touch Test Freeware!