It is quite easy to export the Explorer tree structure, or to print under Windows 11, 10, 8.1 and 7!

Exporting the columns from the Explorer view is very convenient and does not require any export, or printing expertise in the IT field. It really makes a lot of sense to use this simple and simple function under Windows!


Exporting to directories under Windows (10, 8.1, 7, ...)!
You can
export
in DirPrintOK via the menu item: File, Export the file list in the following file formats:

(... see Image-1)

DOC, XLS, CSV, TXT, HTML 

(... see Image-2)


(Image-1) Export File Explorer folder tree under Windows 10 and 8.1!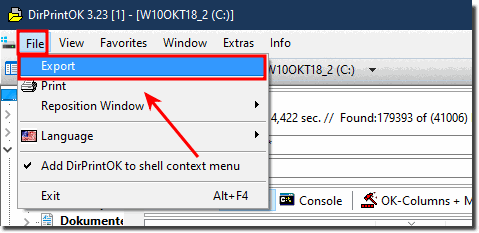 (Image-2) Export Explorer folder tree structure on all MS Windows OS!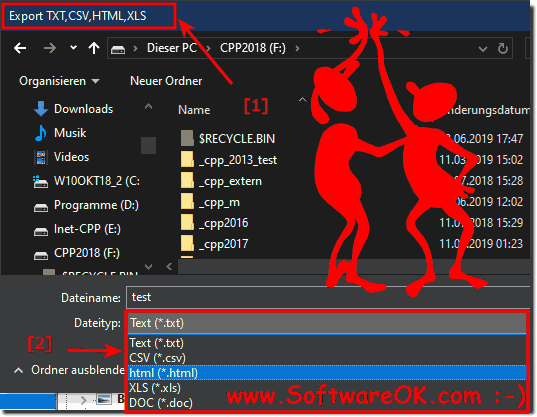 Info:

You can easily use this example on previous versions of Microsoft's Windows operating systems to export the file explorer tree structure, or print, whether it's a Windows desktop, tablet, Surface Pro / Go, or even a server operating system is.