From 10.71 it is easy to select directories in the directory structure in Quad Explorer on MS Windows 11, 10, ... or Server OS!
1.) Activating and deactivating the directories in the Explorer views
1. As always, start the
Quad Explorer on Windows
2. And activate and / or deactivate the required directories 
via: Extras ► Directory structure ► Folders (
... see Image-1 Point 1 to 4
)
(Image-1) Select directories in the directory structure in the Quad Explorer!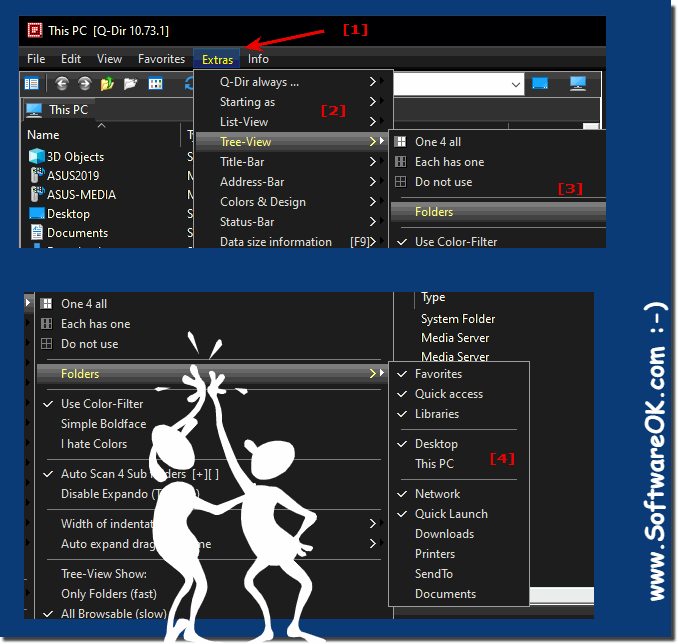 2.) Why do I need to deactivate the directories in the Explorer list views?
It is an optional possibility in Q-Dir to set this individually.
After some users reported that they like to activate and deactivate folders like in MS Windows Explorer on Windows 11, 10, ... also need this option in Quad Explorer!
In summary, directories in a directory structure are used to organize files and folders, facilitate management and access to data, and improve the efficiency and clarity of a file system. They are a fundamental concept in the computing world and are used on all modern operating systems.
Directories in directory structure are hierarchical folders or directories organized on a computer system or file system. This structure is used to organize and categorize files and other directories.