You know the volume control in the taskbar, the volume can be adjusted here under Windows 11, 10, 8.1, ..., why not if it's that easy!
The only drawback is that if you are not accurate the volume is really bad. Otherwise you can adjust the volume between 0% - 100%. If you find the volume control too impractical, change it over the entire
taskbar area
. Regardless of whether you are listening to music or watching Youtube videos , this may turn out to be a practical ..
volume adjustment
for the
Windows sound
!
Change the Windows 11, 10, ... volume over the entire task bar area!
1. Start
AlwaysMouseWheel
2. Activate the mouse wheel volume controls on the taskbar
3. If you now turn the mouse wheel over the taskbar, the volume will be adjusted.
(Image-1) Master sound volume control via mouse wheel on the taskbar!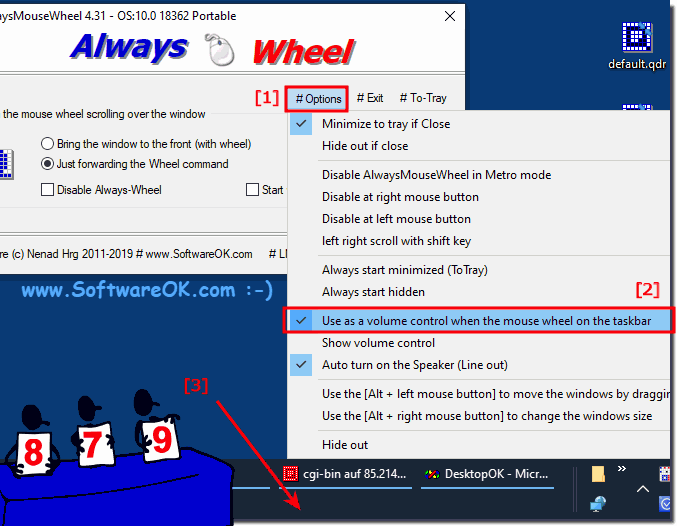 The free tool allows you to use the mouse wheel to create a volume control.
Just hold the mouse over the taskbar and turn the mouse wheel, and the music will start to get louder or softer.
Thus, you can adjust the volume of your system quickly and easily by simply turning the mouse wheel.