The autopilot is an endless loop and the benchmark is a fixed flight through the 3D landscape for Windows 11, 10, ... etc. and MS Server OS!


The 3D autopilot is therefore suitable to confirm the stability of the 3D rendering and to detect any stuttering or overheating of the graphics card if it is overclocked. Or just let it run for a while to watch the temperature change!  As I said, the

3D benchmark is a constant flight through the 3D landscape that lasts 65 seconds, it is used to determine whether the values ​​are constant or improve on different systems, or after a Windows 10 update, graphics card driver exchange or other system changes.

PS: I noticed that there are serious differences (up to 30%) between current and old drivers and also between the operating systems themselves.




Here are two more videos: 

( ... see Image-1 Point 1 and 2 )




(Image-1) The autopilot and the benchmark, two videos!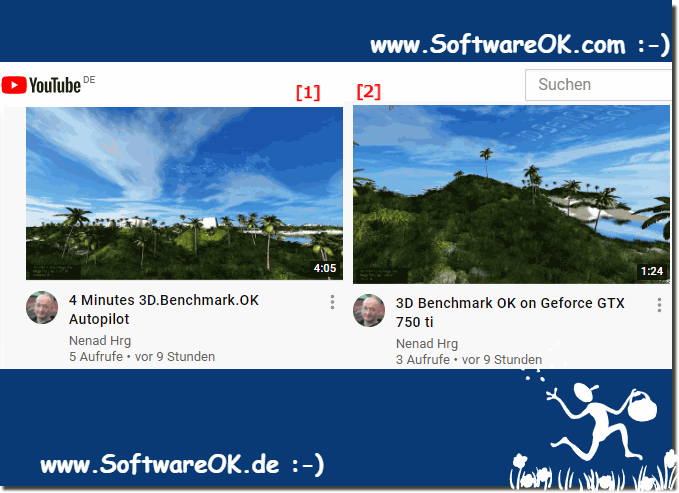 FAQ 2: Updated on: 14 July 2021 10:38