You can easily create a desktop shortcut to lock Windows 11, 10, 8.1, ... or MS Server 2022, 2019, ... OS!

There are various ways in which you can lock your Windows PC, for example the key combination Windows key + L. If your Windows key on the tablet is too slow and you are still looking for a quick way to lock your Windows, create a desktop shortcut .


Desktop shortcut to lock from Windows desktop PC or MS server!



1. Right-click on a free space on the MS Windows Desktop
2. Select: "New" ► "Shortcut"

 

3. Now enter:

Rundll32.exe user32.dll, LockWorkStation

4. And click the "Next" button. 

 

PS:

You can use "Lock" or "Computer Lock" as a name, it is very easy to create a computer lock desktop shortcut on all Microsoft Windows operating systems, and thus to lock the computer via the desktop!



(Image-1) Desktop shortcut to lock your Windows 11, 10, ... etc. PC!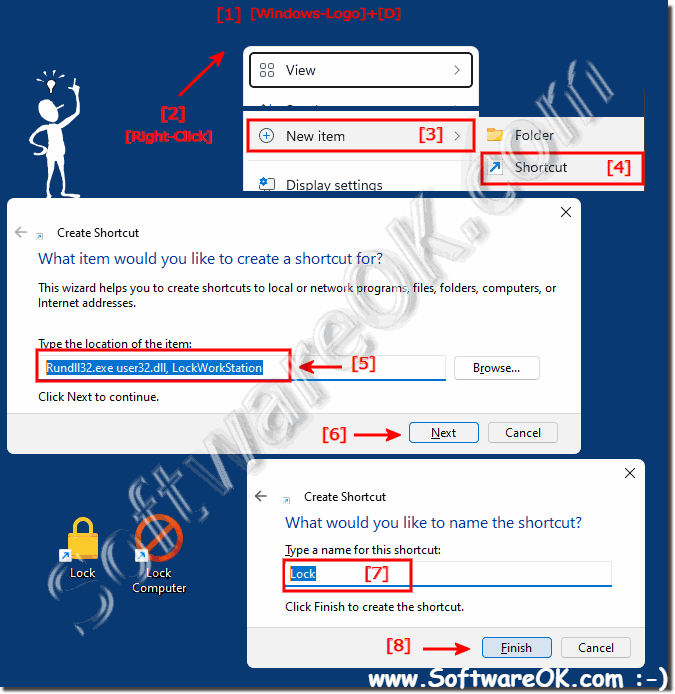 FAQ 145: Updated on: 28 August 2021 15:53